At least 23 Ukrainian civilians were killed and 28 wounded after a Russian missile strike on the outskirts of the east-Ukrainian city of Zaporizhzhia, head of the Zaporizhzhia Oblast Administration Oleksandr Starukh said in the morning of 30 September. Later, Ukraine's Interior Ministry reported that 23 had died and 66 were injured.
The strike hit a column of cars with people who were planning to depart to Russian-occupied territories to evacuate their relatives and deliver humanitarian aid, secretary of Zaporizhzhia city council Anatoly Kurtiev informed.
He said that a day of mourning has been announced in Zaporizhzhia.uk
Ukrainian media Fakty reported that such humanitarian columns of cars heading to occupied territories are formed regularly in Zaporizhzhia. One day prior to departure, they gather at this spot, and it is well known. At the time of the strike, the column was comprised of 248 cars, and roughly 100 people were present on the spot.
Min. 23 🇺🇦 civilians killed, 28 wounded as Russia strikes humanitarian column in Zaporizhzhia. 16(!) S-300 missiles were launched

Ppl were heading to rescue relatives, deliver aid to 🇷🇺-occup territorieshttps://t.co/A59zzViwqU

📽️ Dep. Head Pres Office Kyrylo Tymoshenko/TG pic.twitter.com/bbDqYbrxvu

— Euromaidan Press (@EuromaidanPress) September 30, 2022
Vladimir Rogov, the Russian-appointed quisling heading the occupation administration of Zaporizhzhia Oblast, first gleefully reported at 7:30 that Russia hit "military objects" in Zaporizhzhia, then, when the massacre of the car column became known, started accusing Ukraine of shelling its own people "in revenge."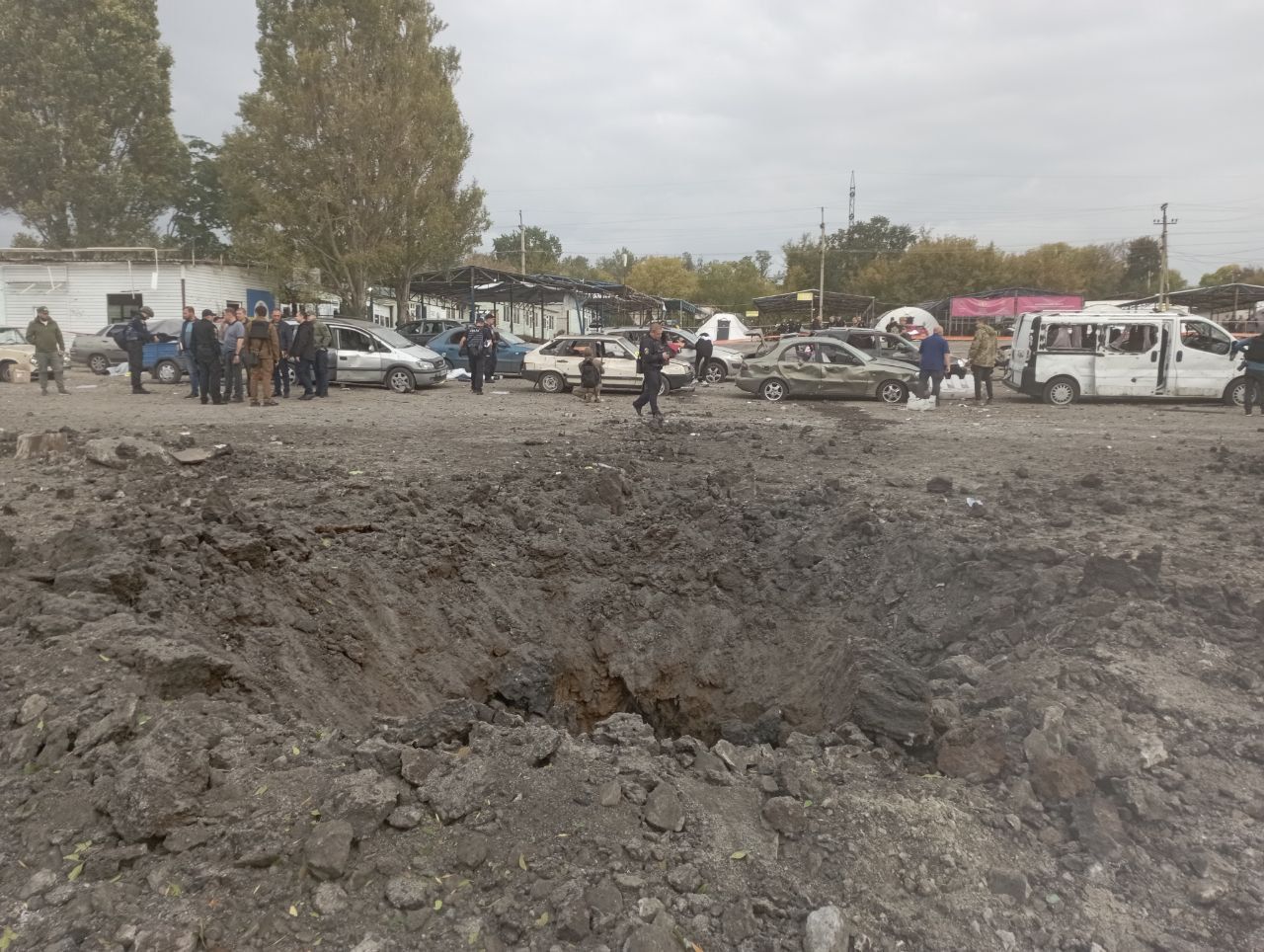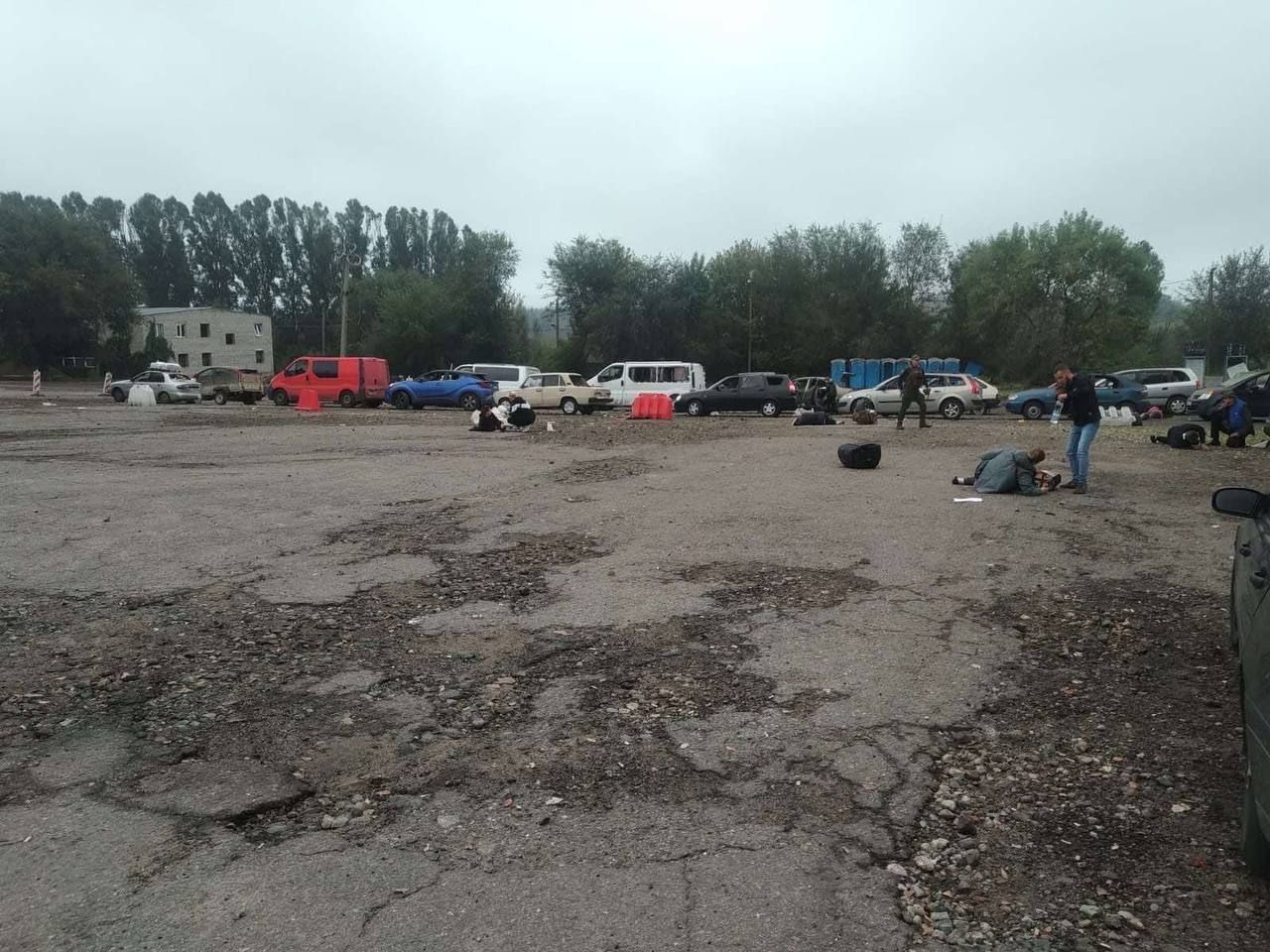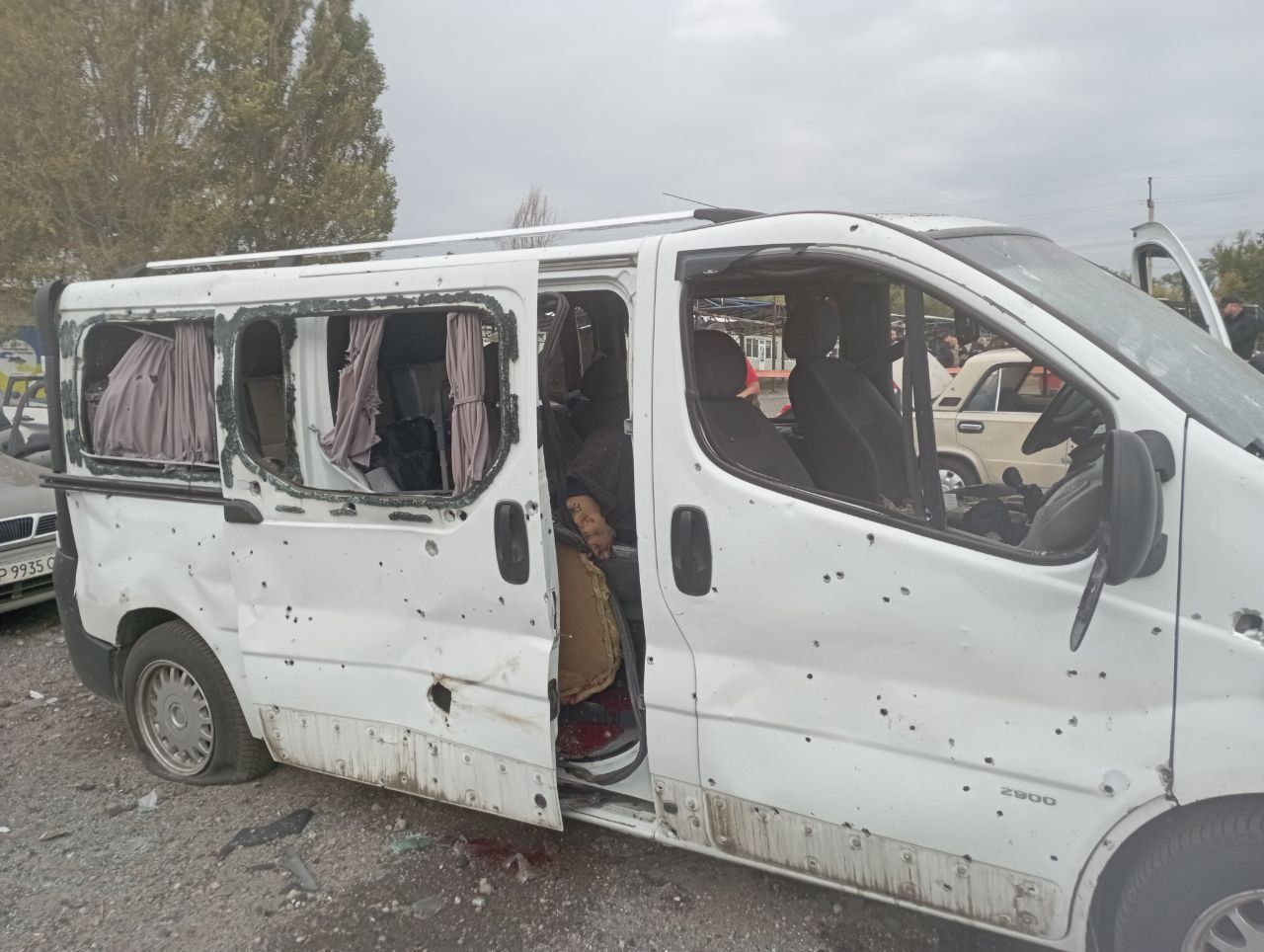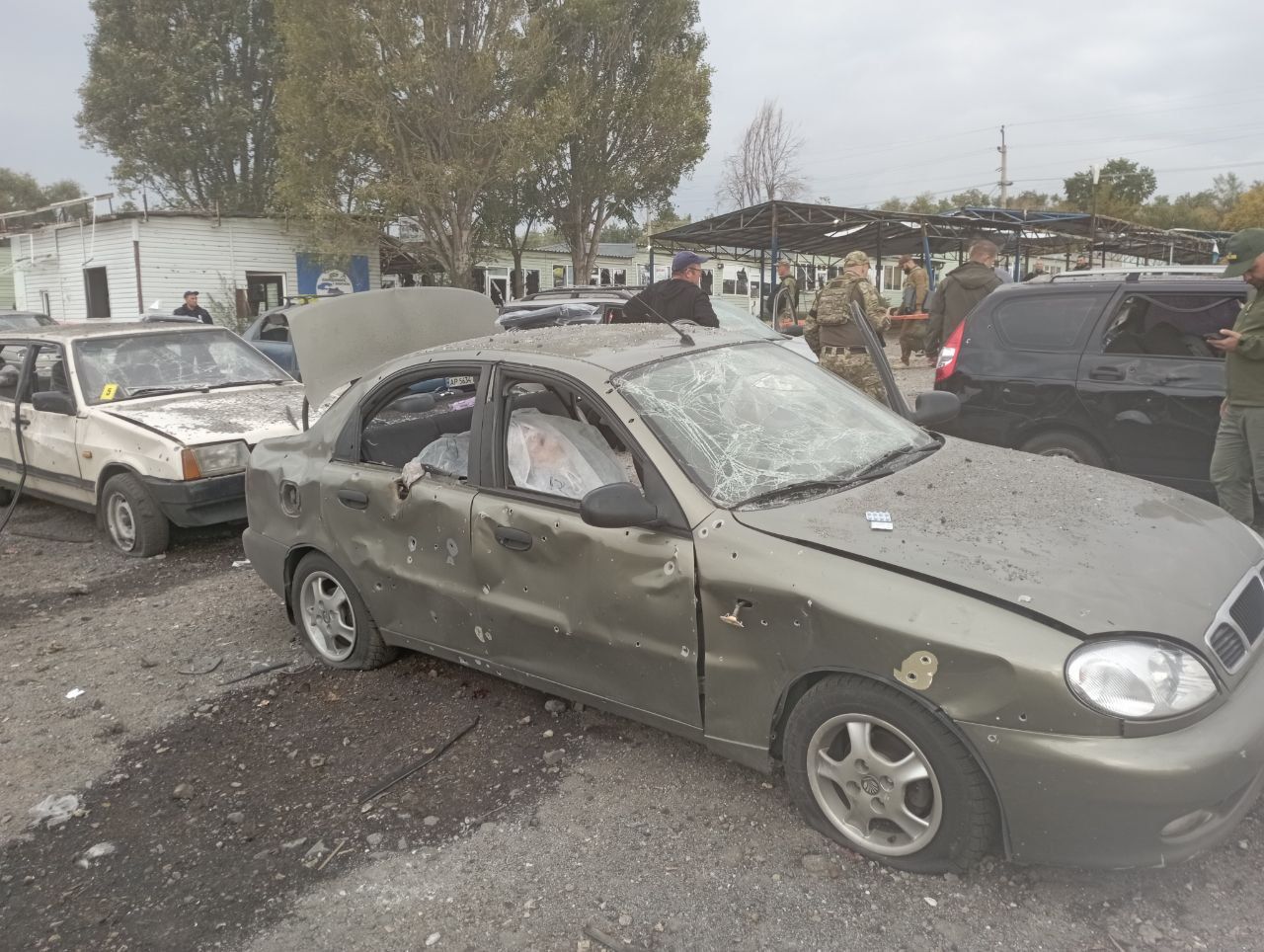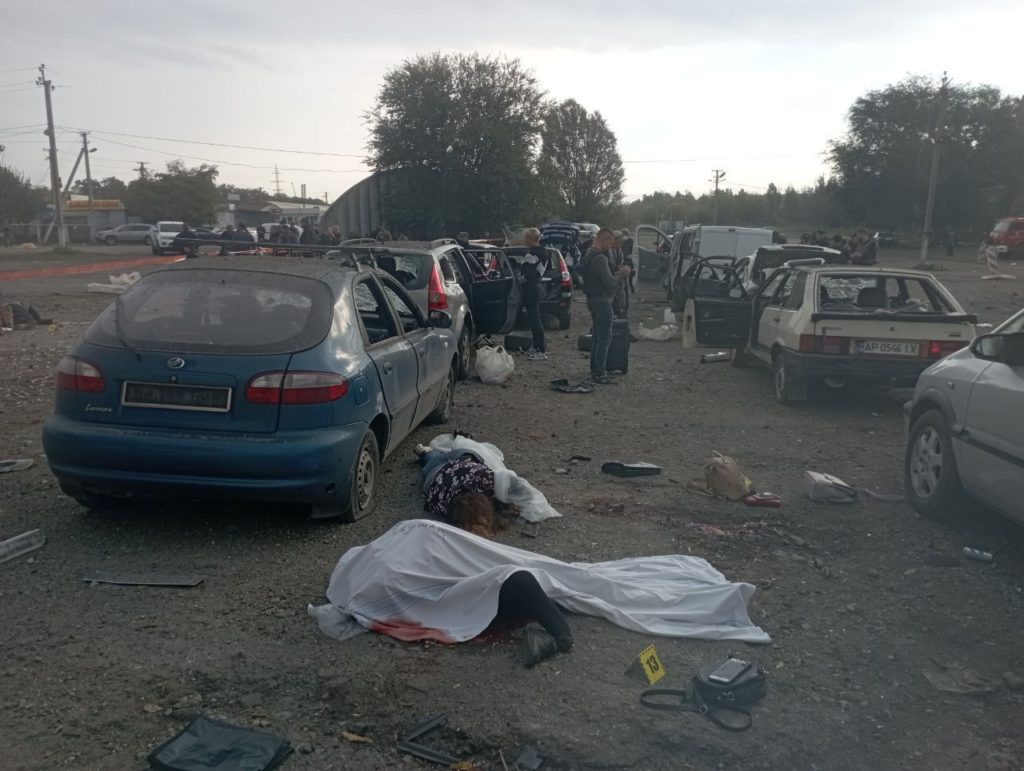 Kyrylo Tymoshenko, deputy Head of the President's Office, stated that according to preliminary data, Russia launched 16 missiles from the S-300 surface-to-air missile system. Four of them struck the car column and the territory of an auto market.