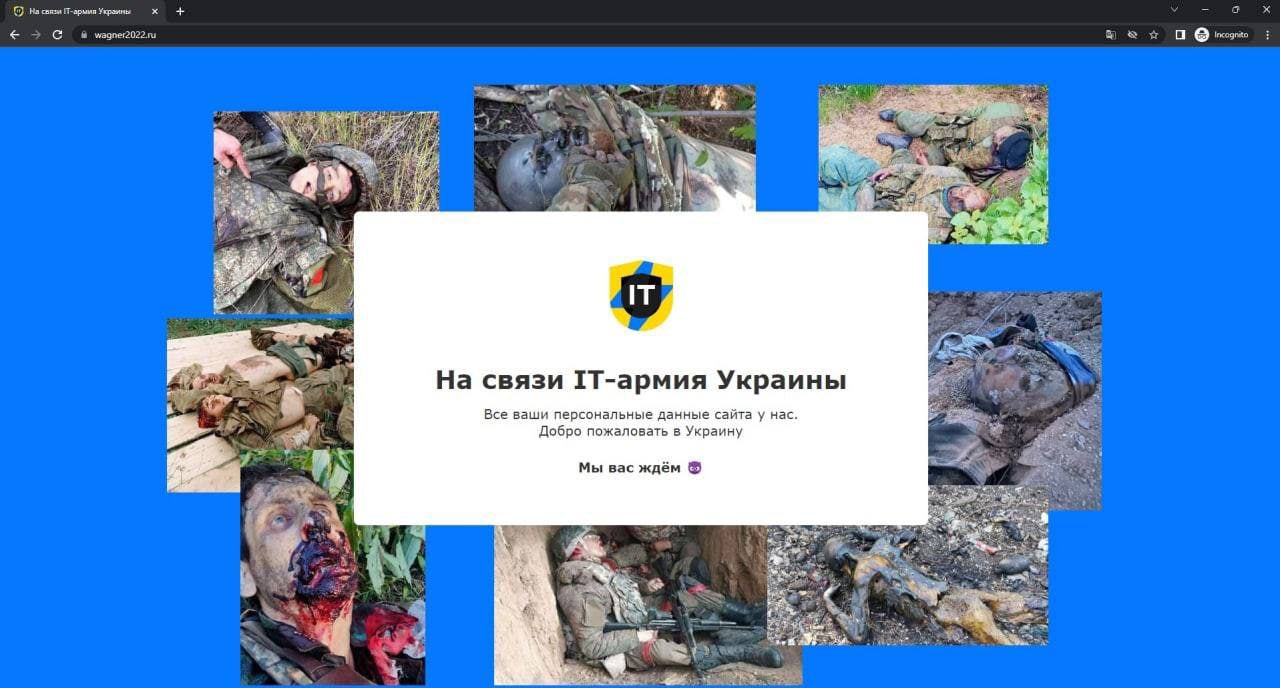 The Ukrainian IT Army, a government-led project uniting IT specialists in conducting cyberoperations against Russia, says it hacked the website of Wagner private military company and obtained personal data of the mercenaries. This paramilitary organization has recently started recruiting Russian prisoners for the war in Ukraine.
"We have all personal data of mercenaries!" the IT Army said in a Telegram post. "Every executioner, murderer and rapist will be severely punished. Revenge is inevitable!"
A video leaked to social media of how Putins' close confidant Yevgeny Prigozhin visits prisons to recruit men aged 22 to 50 for war against Ukraine.

He says war is hard but after 6 months of service, prisoners would be released. pic.twitter.com/vZ0uD5x3A9

— Euromaidan Press (@EuromaidanPress) September 15, 2022
Wagner, ostensibly financed and organized by Putin's chef Yevgeny Prigozhin, has been involved in Ukraine since Russia's first invasion in 2014. They are also present in other conflicts around the world.
Wagner PMC recruits Russian criminals and convicts for war in Ukraine
Ukrainian NGO collects data on 1,500 Russian "Wagner" mercenaries in Operation Trust remake
Wagner mercenaries: what we know about Putin's private army in Donbas