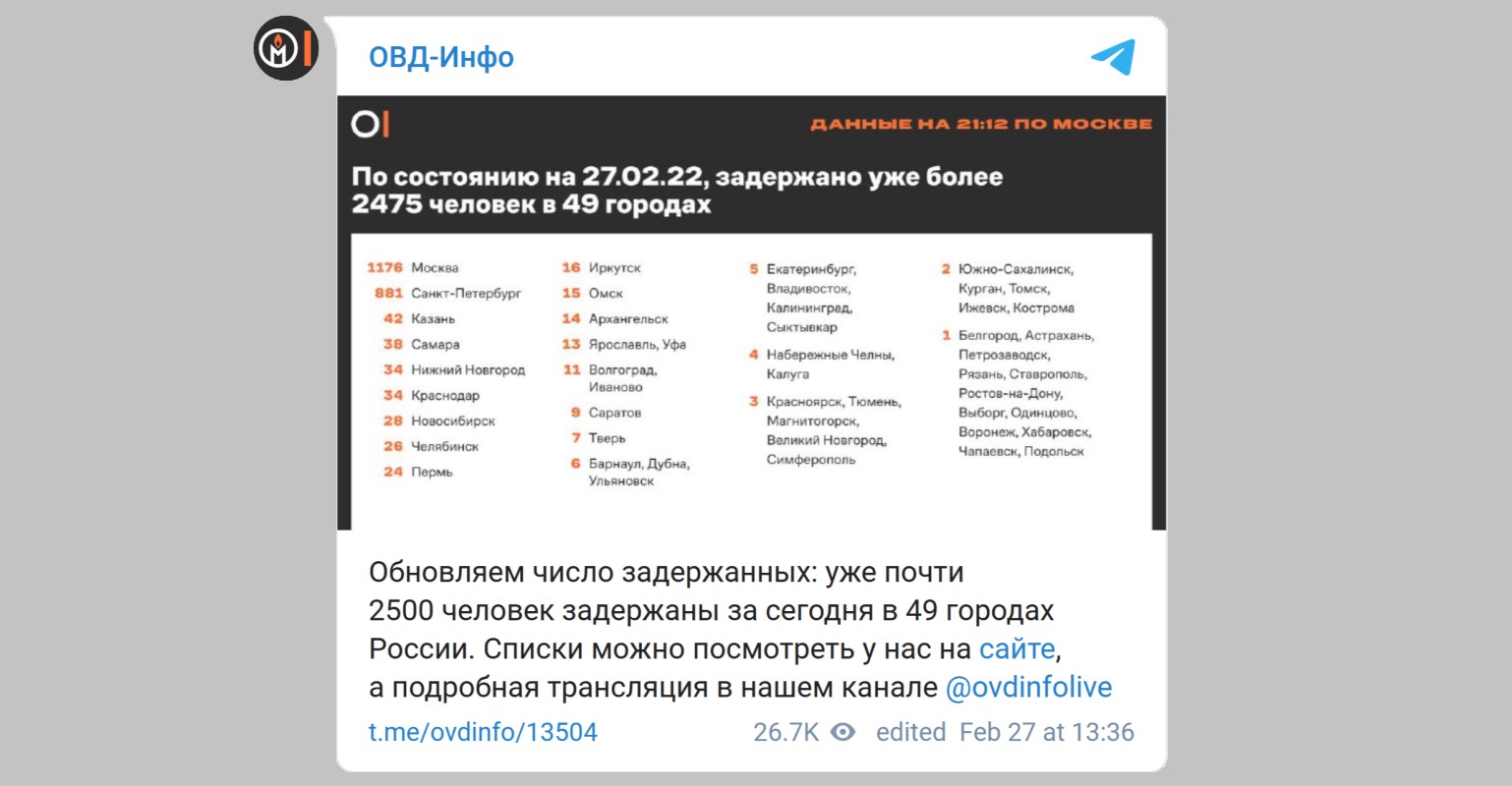 Screenshot of Russian OVD-Info Telegram post reporting that on 27 February 2022 almost 2500 people were arrested in 49 cities while protesting against Russia's aggression in Ukraine. (Screenshot by the Euromaidan Press) 
As is invariably the case, anti-war actions in Moscow have attracted the most attention not only because of the Moscow-centric nature of the Russian system but also because that is where most journalists and diplomats are located and where demonstrations are perhaps most likely to affect the Kremlin.
But popular opposition to Vladimir Putin's war in Ukraine is far more widespread. There were protests in at least 59 cities and more than two-thirds of Russia's regions on February 26, according to surveys by OVD-Info and the 7×7 news agency which tracks developments outside of the capital.
Some regions such as in the North Caucasus may not have had demonstrations because officials there have routinely demonstrated just how quickly and massively they will move against other forms of protest. But others where demonstrations have not been recorded may in fact have had them but word has not yet reached even this monitoring news agency.
You can find
OVD-Info
's latest tally of protests and arrested protesters at their
Telegram
channel:
t.me/s/ovdinfo
Read More:
Tags: Anti-government protests in Russia, Putin regime, Russia, Russians, Russo-Ukrainian War (2014-present)