Sergey Kanev
, journalist of the Center "Dossier" and co-author of the
recent investigations
of GRU agents conducted by The Insider and Bellingcat, told us about the conclusions that can be drawn from the Salisbury investigation, why officers of clandestine services "terminate" special operations of their colleagues, and just how strong Putin's vertical is.[/editorial]
Dissatisfaction within clandestine services
Sergey Kanev doesn't hide that he has sources among state law enforcement. According to him, the steady stream of leaks and GRU-op failures can be explained by three main reasons: negligence of clandestine services themselves, strife among various bureaus, and the growing dissatisfaction deep inside the GRU.
"Of course, the GRU personnel are somewhat dissatisfied. It's important to understand that the structure of clandestine services contains SpetsNaz (special forces), which directly participate in combat operations. These people are waging war, see death, and serve in field conditions. Also, GRU consists of the Ministry of Defense apparatus and contingent which works abroad – quite legal attaches, as well as spies working under the 'cover' of embassies and connected organizations, including 'Rossotrudnichestvo.' They occupy high positions, many own businesses at the same time. Naturally there is a certain antagonism of 'combat personnel' toward 'staff,'" clarifies the journalist.
The investigative author admits: even despite being dissatisfied with the leadership's behavior, the majority of the GRU staff employees approve of Kremlin's aggressive foreign policy.
"The majority supports foreign aggression as an opportunity to earn money. They seldom ask any questions, like what do their colleagues die for, and don't analyze the situation too deepky. Those who adequately assess what's happening are in the minority and do not dare to openly stand up to the system. One of these specific people is my source from the central apparatus of the Ministry of Defense," says Kanev.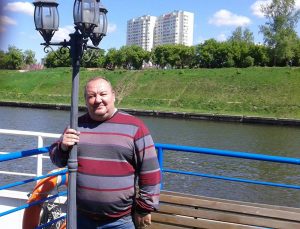 Where the "Chepygas" come from
At the same time, according to Sergey Kanev, Russian elites and Vladimir Putin himself are rather afraid of experienced "warriors."
"When Putin came to power, the numbers of the SpetsNaz in the GRU dropped sharply. Military officers were moved from spy operations to leading regular troops, which undoubtedly hurt the SpetsNaz members' pride. Then, during the Russian-Georgian conflict of 2008, the entire breakdown within the military became obvious. Equipment was malfunctioning while the troops were on the move, and SpetsNaz poorly understood the area and engaged in looting of Georgian villages. Since then, a decision was made to create mobile combat brigades. For this, the Special Operations department was created, for which they hired relatively capable officers, primarily from those who already had combat experience and weren't afraid of blood. Specifically, SSO (special operation forces) were observed in Donbas and Syria. Their casualties are even officially acknowledged. It is from these special operations forces that students for the Military-Diplomatic Academy (or, as the GRU refers to it, "Conservatory") are recruited. There they receive second education and, like Chepyga, execute special tasks given to them by their bosses," he clarifies.
According to the journalist's observations, actual GRU officers rarely undertake political murders, and usually find paid assassins for those operations.
"The fact that Skripal's killing was assigned to two Russian heroes indicates that the order of liquidation came from the highest rank, the very top. It's hard to say why they targeted specifically Skripal. It's possible that he revealed identities of some important spies or identified someone he knew who worked at the same consulate. He could've revealed the channels of narco-traffic or financial schemes, such as 'St. Petersburg's' criminals in Spain. Honestly, it's hard to know which specific secrets he might've known," reflects Kanev.
Vodka and "the girls"
Sergey Kanev admits that you cannot fully trust informants in clandestine services; however, he insists that he has known his sources for many years and understands whose information he can trust.
"Certainly, over the years some have left, others started demanding payment for information. Usually just an invitation to a restaurant and a bottle of vodka does the job, but sometimes there are those who demand money, a covered 'field,' and girls. Honestly, I try not to deal with such people," the journalist reveals.
Speaking of "girls," the GRU and FSB use prostitutes not just for entertainment but also for recruitment of foreigners on Russian territory.
In January 2017, Sergey Kanev conducted an investigation for The Insider on the topic of how clandestine services record compromising videos in hotels. He managed to get an interview from one of the curators of a large Moscow hotel where foreign tourists stay, and he explained in detail how hotel staff gets recruited, how hotel maids are instructed to seduce clients, where they set up video cameras, and which departments are responsible for the "post-production" of recorded material. This obtained material has corroborated and confirmed the data laid out in Christopher Steele's dossier about Donald Trump.
According to Sergey Kanev, Russian counter-spies aren't just interested in those with classified information, but any rich and influential foreigners.
"At every large hotel in Moscow, there is a surveillance group оf an operational-search department (in operatives' slang, 'naruzhka'). When the signal is given, they can methodically follow any foreigner. However, they sometimes blunder. Once, 'naruzhka' witnessed how one Englishman got into an MVD (Ministry of Internal Affairs) car, and as he was exiting passed something to the driver. They looked for this car all over Moscow, but the funniest thing is that they still haven't found the driver!" tells Kanev.
The journalist however notes: contemporary guests from abroad are not so easy to recruit.
"The person giving me the interview admitted that one time his associates were able to record 'kompromat' (compromising materials) on a foreign diplomat proving that he was gay. However, the tape had no effect whatsoever on the guest. He responded that in his country that's considered completely normal, and there is no kompromat there to speak of," shares Kanev.
Complete degradation of the system
As yet another reason for many failures, apart from the dissatisfaction of some officers, Sergey Kanev points out the competitive rivalry between GRU, FSB, and SVR, which is also able to create fertile ground for leaks.
"Recently I wrote about the GRU colonel Konstantin Bakhtin who worked undercover in the Russian embassy in the Netherlands – the same one who is apparently guilty for failure of the Russian cyber-hackers who attempted to break into the Organization for the Prohibition of Chemical Weapons in The Hague. Information exists that an FSB agent who served in the same embassy was writing denunciations about Bakhtin, by which he apparently was extorting money from the colonel," shared the journalist.
However, the main reason for the string of mishaps, according to Kanev, is the total degradation of the system.
"People who know how to earn money get to the top. They own businesses and share their profits with their bosses. Looking at clandestine services you can observe total corruption, fraternity, and nepotism. Police and GIBDD are even more corrupt. For a certain payment they are ready to betray anything necessary. The most corrupt is the Bailiffs Service, then police, then military, FSB, etc. Thanks to these leaks it's quite easy to figure out a GRU agent. You can go to the radio market, buy an address database, and then look for the dorm addresses of the Ministry of Defense. Then, after obtaining names of people who are registered there you can search the internet and find out where exactly they serve at the moment," shares the secrets Sergey Kanev.
Prospects for "Putin's vertical"
Based on his experience of dealing with corruption in law enforcement, the journalist thinks that the existing vertical/hierarchy of power isn't as strong as Kremlin attempts to show.
"I have the feeling that just one spark is enough for the situation to cardinally change and ultimately explode. I noticed that Russians' attitudes toward Putin are changing and even yesterday's 'gung-ho patriots' have dropped their zeal and began to ponder. The question is: will Putin order to open fire in case of mass protests? Just a few years ago I'd answer 'no,' since all of his money was kept in the West. But right now, it appears that Putin has nothing left to lose. He understands that none of his successors will take his sins upon themselves, which means that sooner or later he will end up as a defendant in court. Also, you cannot forget about the 'collective Putin' – about 500 people closest to him including Patrushev, Sechin, Ivanov, Bortnikov, and others personally devoted to the president. They too will hold on to power till the very end.

However, these people with their Soviet mindset aren't taking into account just how much the world has changed over the past few years. The 'Petrov and Boshirov' investigation has clearly demonstrated this. Putin ordered them to give an interview and couldn't even imagine the kind of consequences it will lead to. In this day and age, after all, one can easily find relatives, coworkers and establish these people's identities. Putin effectively declassified them," concluded Kanev.
Pressure and threats
Nevertheless, notorious journalistic investigations aren't escaping the Russian law enforcement's attention. According to Kanev, he's been called for interrogations many times, threatened with criminal lawsuits and there were attempts by the FSB to recruit him.
"I have been attacked a number of times. Once in 2008 I was almost choked to death. I noticed I was followed a few times and one time I even caught someone observing me with binoculars. Sometimes my sources warn me about possible problems," admits Kanev.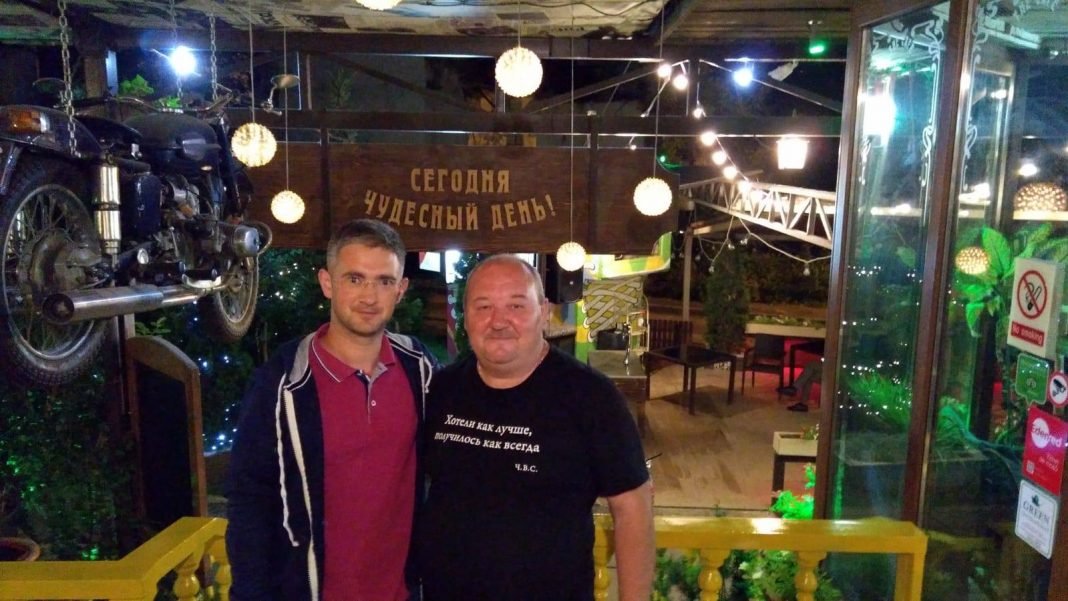 Recently Kanev received information from his source in the FSB that they want to accuse him of being one of the conspirators planning an attempt on the life of Vladimir Putin – allegedly, he attempted to locate the driving route of the presidential motorcade. The role of the leader of the plot in this case was assigned to one of Kanev's associates, who also participated in the investigation. The journalist had to hastily leave Russia.
"The person who warned me of this was fired from the FSB two days later. He made a mistake communicating with me over an unsecure line, and the law enforcement were clearly monitoring my phone. I was able to leave quickly. The associate that warned me was fired two months before his official retirement," shared the journalist.
At the same time, while mercilessly cracking down on journalists and dissidents, Vladimir Putin, according to Kanev, treats his own failed spies quite leniently.
"The generals carry the brunt of punishment for failures. As far as low-level operatives, in Putin's eyes they remain 'heroes' who are only partially responsible for the failed operation. At the same time, it's obvious that the GRU has a serious shortage of at least somewhat qualified staffers from the pool of professional assassins. The same people end up in different operations after literally changing just one letter in their passports so they can go on another mission," states the journalist.
Currently, Sergey Kanev is working on a new material revealing the identities of a few more of friends and colleagues of the failed poisoner Chepyga. He assures: threats and provocations don't frighten him, and readers have the right to know the truth about the "valorous" murderers and saboteurs who exist thanks to their taxes.
Photos of Sergey Kanev by diasporanews.com
Read also:
[editorial]Professional spies and doctors act as cold-blooded killers, journalists find evidence about undercover colonels in regular public domain databases, and Russian officials continue to deny the obvious.