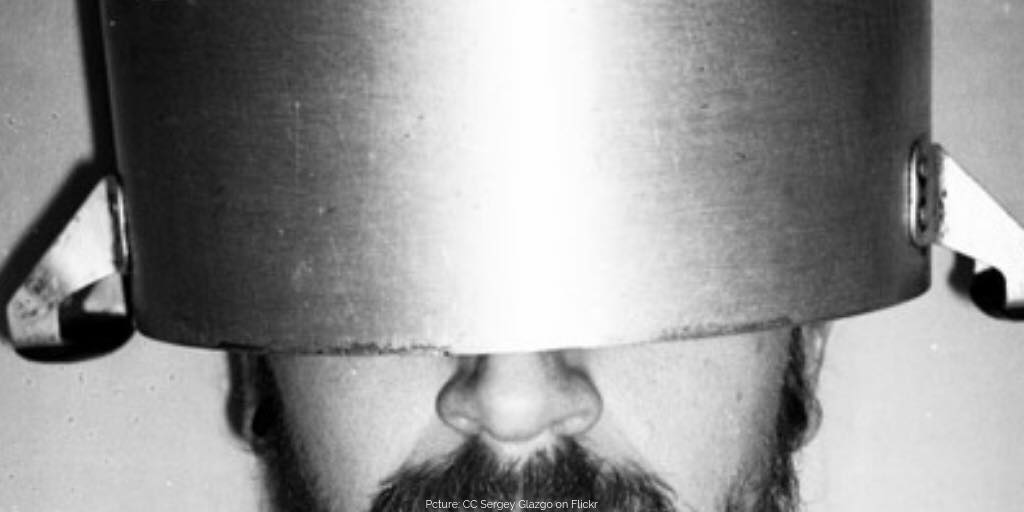 Modern digital technology can make it almost impossible to discern disinformation from facts. For example, computer games now look so authentic that 
Russian state TV has used them
 to illustrate what they presented as real battle scenes in Syria. And 
experts warn
 that "deep fakes" in the near future will make it increasingly difficult to separate fiction from reality.
However, some people involved in the production of disinformation still stick to old-fashioned tricks.
Who needs digital technologies when kitchenware can help you produce disinformation?
It now appears that a pot was put on the head of the person whose voice was used to perform the role of a Ukrainian pilot, claiming that his country was responsible for the tragic downing of Malaysia Airlines Flight MH17 in the skies over Ukraine on 17 July 2014. The pot was the simplest way of distorting the voice of the speaker.
Read also: Russian media forge more papers to blame Ukraine of downing MH17, make bad grammar mistakes
These new claims were published on 22 October in an article in the Russian daily newspaper Kommersant. According to Kommersant's anonymous sources, the recording of the interview was voiced personally by the alleged coordinator of this and a series of other covert influence operations, Sergey Sokolov, whose decades-long career in this shady business is the subject of Kommersant's article.
According to the online news portal Lenta, it was this voice recording which was used when an alleged actor played the role of a fugitive Ukrainian pilot confessing Ukrainian guilt in the incident in a video recording broadcast in 2014 by Radio Komsomolskaya Pravda.
Read also: BBC: How the "DNR" special services & troll factory scare Russians with terror attacks
For some time, the story about the Ukrainian fighter jet played a central role in the Russian authorities' attempts to produce a defensive smokescreen of disinformation against the mounting evidence of Russia's armed forces' responsibility in the downing MH17. The Kremlin later abandoned this explanation and replaced it with other disinforming claims.
Kommersant's sources say that Sergey Sokolov received a remuneration of 10,000 USD for producing this piece of disinformation.
Editor's Note
The juiciest detail about this pot-on-the-head propaganda case is that the Russian Internet trolls are still often trying to humiliate Ukrainians calling them "pot-headed" after the 19 January 2014 rally in Kyiv when the Euromaidan protesters
wore pots, colanders
on their heads, as well as
sported ski, medical, and carnival masks
to mock the so-called "
dictatorship laws
" by then-president Yanukovych's regime one of which forbade protesters from covering their faces.
And now it emerges that the Russian propaganda outlets use kitchenware in a much more sophisticated way than Euromaidan activists did at one of the protest rallies which is already forgotten by most of Ukrainians.
Why does Russia often produce a number of such low-tech fakes following an incident Russia might be involved? Here is an explanation:
See more videos in our series A Guide to Russian Propaganda.
---
Read more:
Tags: Malaysia Airlines flight MH17, Russian disinformation, smokescreen