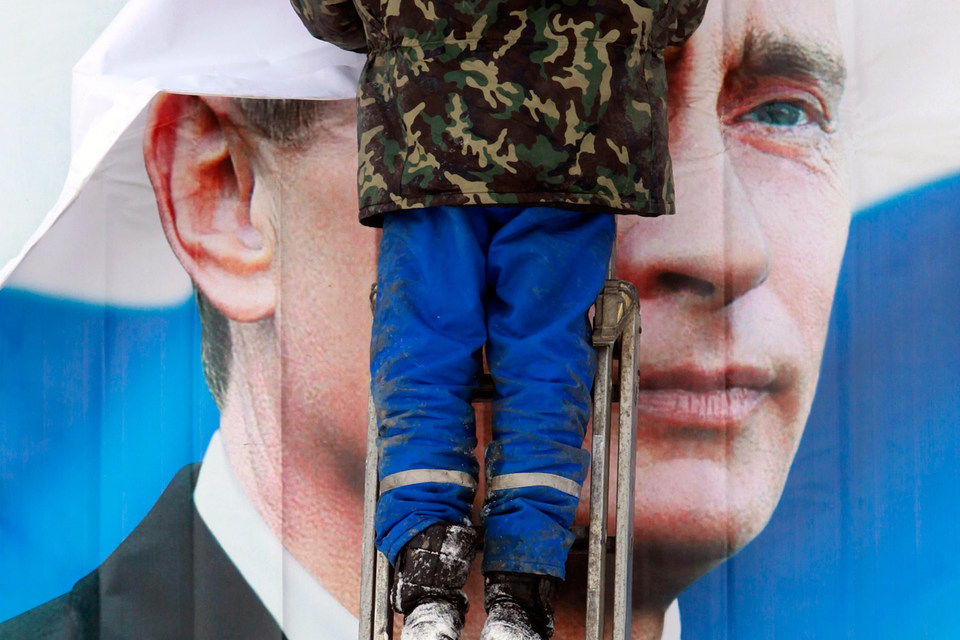 Vladimir Putin is almost universally described as a brilliant political tactician, but if the West is to counter him effectively, it must recognize that he has a strategic vision of the world, one that constitutes "a long game" he expects Russia to win even if it takes losses in the short term.
Vadim Shtepa, the editor of the After Empire portal, argues that it is critically important to understand Putin's vision, a vision he laid out in his interview with Vladimir Solovyev when he said "our opponents sometimes achieve their goals at a tactical level, but I think in the long run we will win."
Putin's long game is "an attempt at a global response to the West for the defeat in the former Cold War which led to the disintegration of the Soviet empire. But it is directed not simply at the rebirth of the former USSR but is being conducted on the territory of the West itself by the newest offensive means of 'hybrid war.'"
Given his KGB background, Shtepa continues,
"Putin views world politics not as a system of international agreements but only as a dividing up of 'spheres of influence' and 'special operations' of various degrees of force."
Thus he saw the
Ukrainian Maidan in 2014
not as a popular uprising against a corrupt regime but as the work of shadowy special services.
And the Kremlin leader responded with his Anschluss of Crimea and the unleashing of hybrid war with Ukraine in the Donbas. All agreements Russia had signed about respecting Ukraine's borders "for him did not have the slightest significance."
Putin of course recognizes that he is not in a position to defeat the West by a direct attack, the regionalist says.
And "therefore, his 'long game' is a series of a multitude of 'special ops," ranging from direct military intervention as in Ukraine, Georgia and Syria, to propaganda penetration as in Europe and the United States.
More than his Soviet predecessors and more than any current Western leader, Putin views propaganda as a major tool to achieve his ends; and those require that it "play on the contradictions within the present-day West," rather than simply offering an alternative Russian narrative, and thus spreading doubt in the West about democratic values.
"Putin's 'long game,'" Shtepa concludes, suggests that for the Kremlin leader, there is no possibility that the political situation in Russia will change anytime soon. But "history all the same teaches another lesson: when this or that ruler of an empire begins to be confident in his own 'eternal' rule, this empire soon will fall apart yet again."
Read More:
Tags: International, Putin, Putin regime, Russia, Russia's confrontation with the West, Russia-US relations, Russian diplomacy, Russian special services