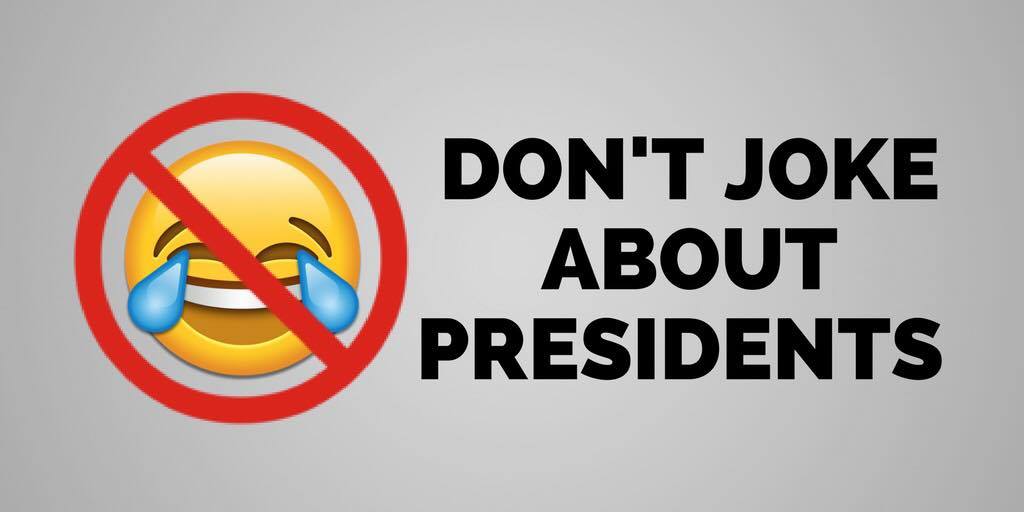 Satire and comedy are universal ways of overcoming tensions in any society. Kings and queens have always had to live with being made fun of – they might even have learned something from seeing themselves and their power mirrored in the jokes of their fools and jesters. In modern Russia, however, it's a different story.
The whistleblower
The fact that certain issues are not supposed to be made fun of on Russian state TV was highlighted earlier this month when a popular Youtube channel published an interview with Dmitry Kolchin, long-time sketch writer for KVN, Russia's most-watched comedy show. In the interview, Mr. Kolchin shared details from his experience with political control and censorship in his former job, thereby throwing light on the methods used for exercising political control even over entertainment programmes on Russian television. According to the whistle-blowing ex-writer, the primary red lines are when jokes target presidents. But jokes that are seen as potentially giving voice to social and political discontent are also a no-go.
The word "change" is censored
"It is extremely difficult to have jokes about presidents approved," Kolchin said, and added that in those rare cases when presidents are allowed to be mentioned, "it is always done in the form of compliments and worship." Mr. Kolchin went on to describe the working environment at KVN as one with "multiple filters," meaning that he and his colleagues were instructed, "not to make fun of this or that topic, not to mention this or that name." As an example, Kolchin explained how he and his team had written and directed a sketch with a song about an apartment owner who wants to renovate his flat, basing the song on a popular Russian pop song called "Change". "A person showed up after one of the rehearsals," Kolchin recalls, "and said: 'That song can't be included in Pervy Kanal's broadcasting. It is directly associated with dissatisfaction with the authorities'." Kolchin underlined that the "people" in question, i.e. those who execute the censorship, are managers from the state-owned TV channel rather than the management of the production company contracted to produce the show. Nevertheless, even the contractor finds it necessary to systematically rule out certain topics "to be on the safe side" and avoid tensions with the commissioning Pervy Kanal, Mr. Kolchin explained.
Strong reactions
As a sign of the sensitivity of the topic of censorship in a highly popular TV show, a number of publications followed in Kremlin-loyal media, all of which tried to downplay Mr.Kolchin's testimony. For example, KVN's management deemed it necessary to comment on the issue of presidential jokes, as reported by RIA: "If there had been such a ban, then there would have been nothing to show on the TV screen. Such stupidity," a spokesperson said. It is difficult not to interpret this reaction, in particular , he use of the word "stupidity", as a sign that Mr.Kolchin must have hit a nerve.
Comedy shows as strategic communications
The show Mr.Kolchin used to write for is known by the acronym "KVN"and is aired on the state-controlled national TV channel Pervy Kanal. Besides being Russia's most popular (for example, a broadcast in November 2016 scored the highest rating among everything that was aired on Russian television throughout the entire year of 2016), KVN is also Russia's oldest televised comedy show, dating back to a 1961 premiere.
The details in Mr.Kolchin's testimony echo and confirm conclusions reached by researchers at the NATO Strategic Communications Centre of Excellence in Riga, when they in a report published in March this year pinpointed exactly the KVN show as a part of the Russian authorities' political communications campaign towards Russian speakers inside and outside Russia. When the report was published, it was mocked with sarcastic comments by a wide range of pro-Kremlin media and Russian government communicators.
Censorship and disinformation go hand in hand
Not unlike the way disinformation goes hand in hand with corruption on Russian television, Mr. Kolchin's testimony underlines how disinformation also correlates with a culture of strict government censorship. This triangle of systemic problems – corruption, censorship and disinformation – challenges professional integrity among employees and undermines the trustworthiness of these media's total output. To see examples of disinformation broadcast on the state-controlled Pervy Kanal, take a look at the results that appear after a search in the EUvsDisinfo website's new searchable database.
The English language newspaper Moscow Times also covered this whistle blower story. The most thorough transcript from the interview with Mr. Kolchin is available in RBK Daily's article (in Russian). 
Further reading:
---
Read more:
Tags: Russian censorship, Russian TV