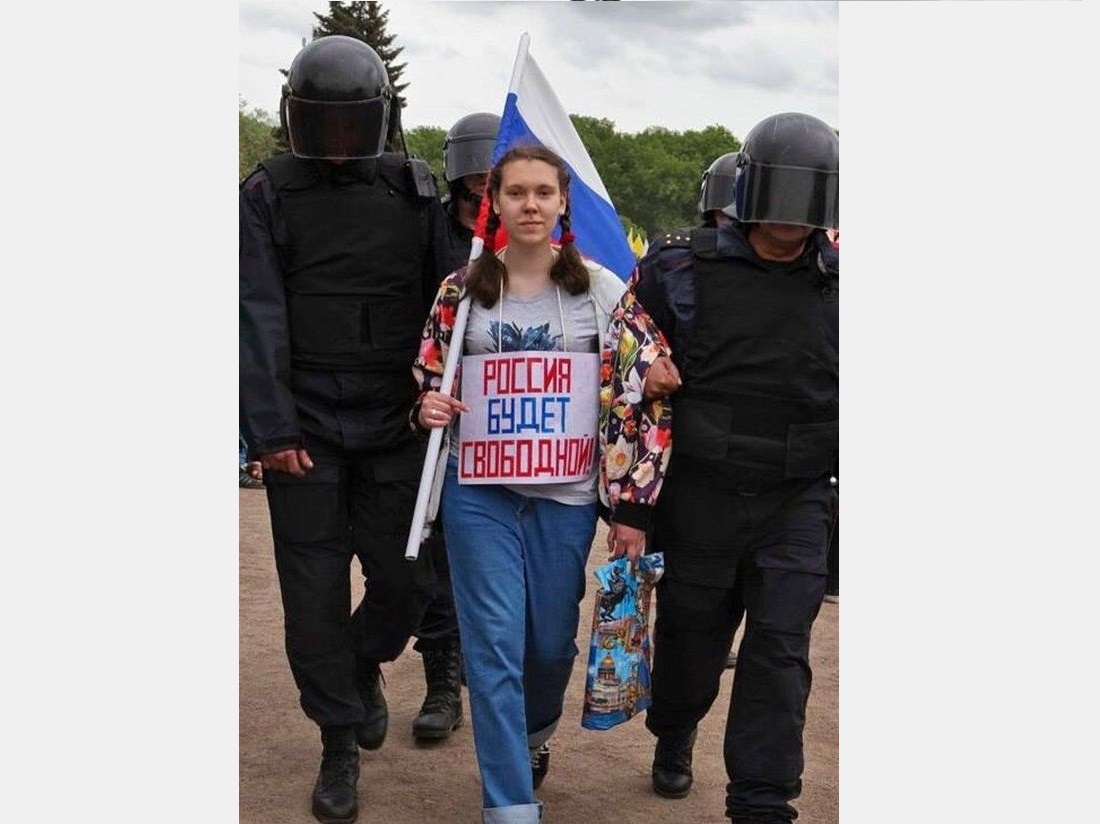 The sign on the woman's chest says: "Russia Will Be Free!" 
The Free Russia Forum, a group of opposition politicians and analysts, says that a post-Putin Russia can only rejoin the civilized world if it operates under the principles of the primacy of law in all spheres of life. Otherwise, it will be "impossible" to build a law-based state and rejoin the civilized world.
In an appeal released on Tuesday and signed by among others Garry Kasparov, Vladislav Inozemtsev, Aleksandr Morozov, Andrey Piontkovsky, Igor Eidman, Igor Chubais and Andrey Illarionov, the authors outline a checklist that represents at the same time an indictment of the Putin regime.
A post-Putin Russia will need to take the following foreign policy steps in order to become again part of the civilized, law-based world, they say:
"Immediately end military aggression against sovereign states and withdraw units of the Russian armed forces from all occupied territories" in Georgia and Ukraine "according to the norms of international law."
"Immediately end military, financial, diplomatic and other support to separatist forces and movements operating on the territory of foreign states, including states of the former Soviet Union."
"Recognize as legally nullified all acts connected with the seizure from Ukraine and the annexation of the Autonomous Republic of Crimea and the city of Sevastopol, the recognition of 'statehood' of the so-called 'Republic of Abkhazia' and 'Republic of South Ossetia' and also with the informal legitimation of the so-called Donetsk and Luhansk 'people's republics.'"
"Hold criminally responsible all persons guilty of the commission of military crimes on these territories."
"Introduce into the Criminal Code of the Russian Federation provisions defining punishment for the interference in the internal affairs of sovereign states and their active preparation."
The authors say that "we are convinced that the deconstruction of the political regime which has existed in Russia without the fulfillment of these demands is impossible" and "invite all who consider the existence of the Putin regime fatal for Russia and shameful for its citizens and who seek to offer a worthy alternative to join in support of this declaration."
Related:
Tags: Andrey Illarionov, Free Russia Forum, Garry Kasparov, Illarionov, International, Kasparov, Putin regime, Russia