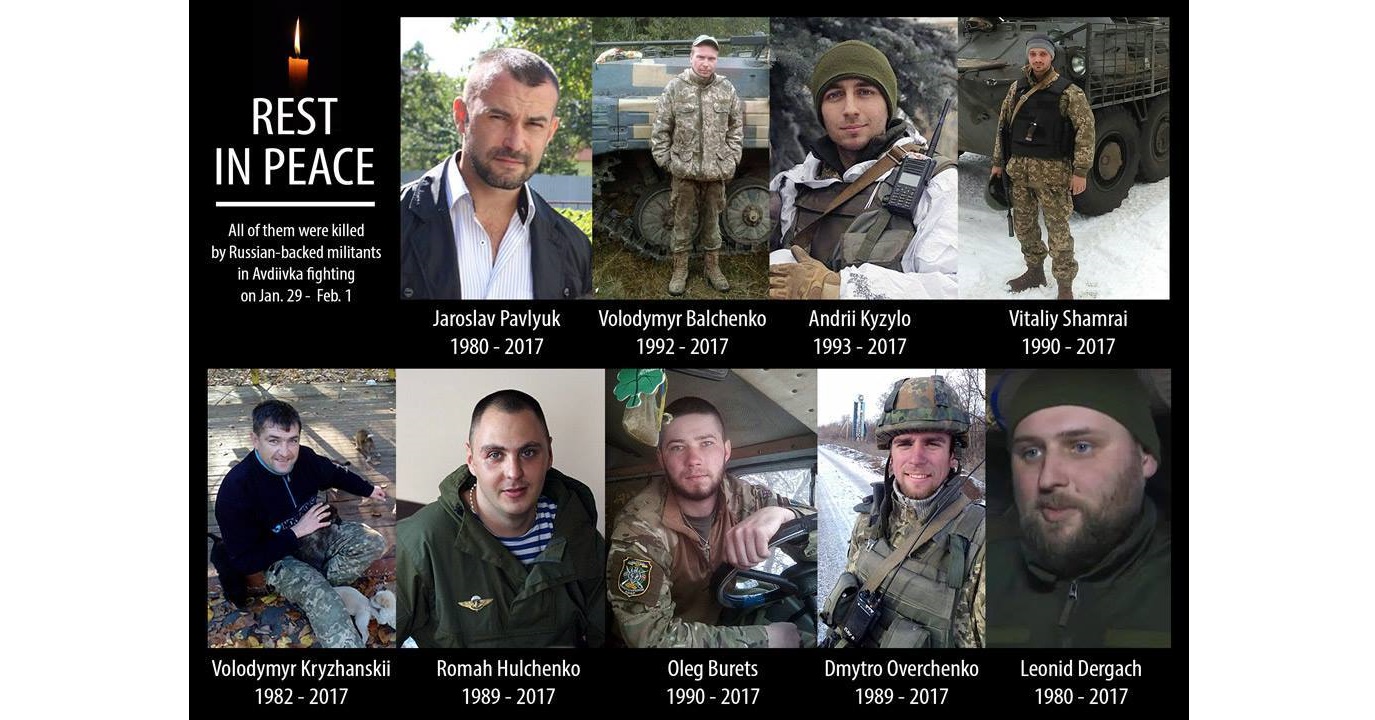 Rest in Peace, Heroes: All of them were killed by Russian-backed militants in Avdiivka fighting on January 29 - February 1, 2017 defending Ukraine from the Russian military aggression. 
Some commentators are suggesting Vladimir Putin launched his latest round of aggression in Ukraine because he has gotten a green light from Donald Trump. Others are opining that Putin doesn't really want an accord and is demonstrating his power to do what he likes.
And still a third group, egged on by Moscow, has concluded that Ukraine is to blame and has launched a military campaign on its own territory against Russian forces as a way of torpedoing any chance for a broader agreement between Putin and Trump, one in which they fear the West would sell out Ukraine.
But such analyses miss a point that has been repeatedly demonstrated over the past three years and misunderstand Putin's psychology and at least his perception of what the psychology of the new American president is about such conflicts in the world and how they can best be solved.
And they fail to take seriously the all too real possibility that Putin's aggression is designed to bring Trump to the table for a deal on Ukraine and a deal on a wide range of other subjects as well, a possibility that Putin's own spokesmen have shown is precisely what is on the Kremlin leader's mind.
As Business Ukraine reports, Putin launched the latest attacks in Ukraine within hours of his conversation with Trump, sparking conspiracy theories among some and reminding others that Western leaders have always rushed to talk with Moscow whenever there has been an upsurge in violence in Ukraine, hopeful for a settlement even though Russia says it isn't involved.
[slb_exclude]