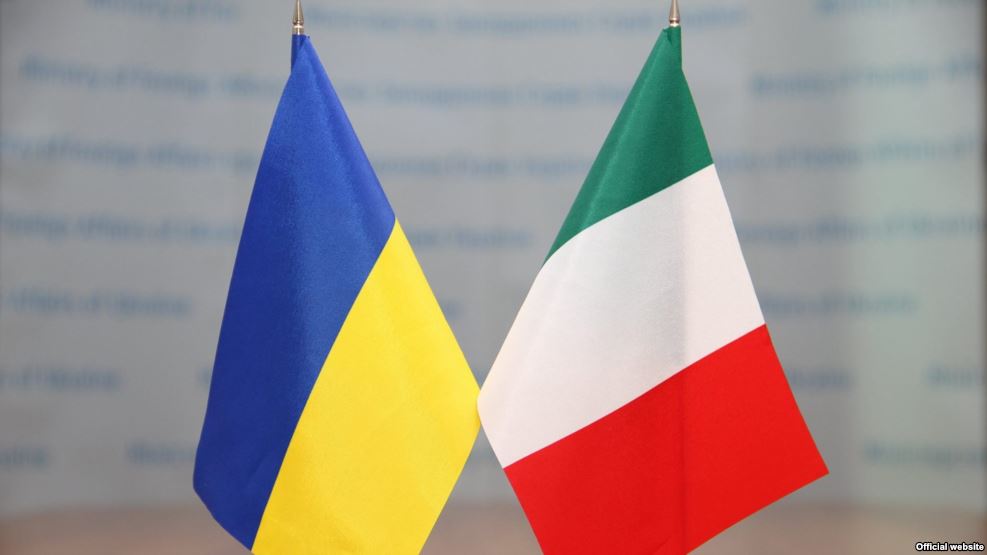 A group of Italian deputies from the ruling Democratic Party sent a parliamentary inquiry to the government demanding an official response to the activities of the so-called "DNR representative office in Italy," which was officially opened last month. The center-left deputies announced their initiative on January 16, at a press conference in Turin.
In their inquiry to the Italian prime minister, the Italian Ministry of Foreign Affairs, and the Ministry of the Interior, the deputies wanted to know if the opening of the "DNR (Donetsk People's Republic)representative office" was not contrary to the foreign policy of Italy and the European Union, and what measures would be taken by the new government.
"This is not a question on the local level; it is a matter of national importance," said the Deputy Umberto D'Ottavio, one of  the six signatories to the request.
"We should resist the fascist nationalism represented by the so-called 'Donbas republic,'" D'Ottavio said. "We will exert pressure until the Italian government, which was formed a month ago, condemns the initiative of Maurizio Marrone (coordinator of the so-called DNR representative office in Turin)," he added.
In Italy, in addition to the representatives of the Democratic Party, both the Radical Party and the Italian editors of the Stop Fake site are opposed to the activity of the "DNR Center."
"Pro-Russian forces earlier tried to create a similar body in the Czech Republic, but the Czech government put them in their place," said Igor Boni, a representative from the Italian Radical Party. "Unfortunately, the Italian government has taken a wait and see position. However, we are sure the government will clarify the situation when it responds to the parliamentary inquiry ," he said.
The so-called separatist media last week reported on "attempts by members of the ruling party of Italy to put political pressure on the activities of the DNR representative center in Italy." On December 14, 2016, the so-called "DNR representative office in Italy" was opened, which operates under the registered non-governmental "Magellan Fund" organization. The organizers of the "DNR representative offices" in Italy, who are activists from Italian right-wing parties, stated that the purpose of the organization is to "promote the international recognition of the DNR" through diplomatic and institutional channels in Italy.
Ukraine's Ambassador in Italy Yevhen Perelyhin called the opening of the "DNR representative office" in Turin a provocation created by several Italian citizens. According to the diplomat, there is no "representative office" of the DNR group registered in Italy. This was confirmed by Ukrainian diplomats in Rome  on December 16.
Tags: DNR ("Donetsk People's Republic"), Italy, News, Ukraine