The expert and journalist community in Ukraine and beyond is speaking out in protest of the Russia's latest controversial arrests of three Crimean residents that it alleges are "Ukrainian saboteurs" carrying out a mission to destabilize Crimea. An open letter with almost a hundred signatories stresses that two of those arrested are well-known researchers and that the arrest of all three is absurd and groundless.
The letter, signed by over 100 experts from 11 countries, says that the three detained were permanent residents of Crimea. Two of them, Dmytro Shtyblikov, and Oleksiy Bessarabov, were researching international and regional security issues for over 10 years at the NOMOS NGO founded in Sevastopol, where Shtyblikov was the director of an international program for studying geopolitical problems of the Black Sea region, and Bessarabov was the deputy chief editor of the journal "Black Sea Security."
"NOMOS Center periodically organized and participated in international conferences, round tables both in Ukraine and abroad, used to be a partner of many international organizations. Dmytro Shtyblykov and Oleksiy Bessarabov are well known among expert and journalistic circles, dealing with research issues of the Black Sea and Caspian region. Until 2014, they were eminent public persons both in Crimea and beyond," stress the authors of the open letter.
After Crimea was illegally annexed by Russia in 2014, the NOMOS Center stopped its work, not wishing to re-register the organization under the legislation of the occupant state.
"Crimea became a placee of danger and total violation of human rights. The accusation of formerly well-known experts in the so-called subversion and terroristic activities is absurd and groundless. It is obvious for all colleagues, who used to work together with them participated at NOMOS Center events," the authors state.
For almost ten years Shtyblykov and Bessarabov have been engaged in researches of international and regional security issues. During this time, they have produced many professional publications, appeared in the media outlets and in expert meetings.
On November 9, the FSB press service announced it captured so-called members of a "saboteur and terrorist group" of Ukraine's Main Intelligence Directorate in Sevastopol. The "saboteurs" are said to have infiltrated through Crimea's frontier with powerful explosives, weapons, ammunition, special communication tools and maps of Crimean strategic facilities. They allegedly planned "subversive activities" at power plants, waterworks, and gas distribution networks.
The Russian media named the detainees: Oleksiy Bessarabov, Dmytro Shtyblikov, and Volodymyr Dudko. A court in Sevastopol has sent them to pretrial jail for two months. All the three have allegedly acknowledged their "guilt." A video by the FSB shows Shtyblikov and Bessarabov confessing to being agents of the Ukrainian intelligence.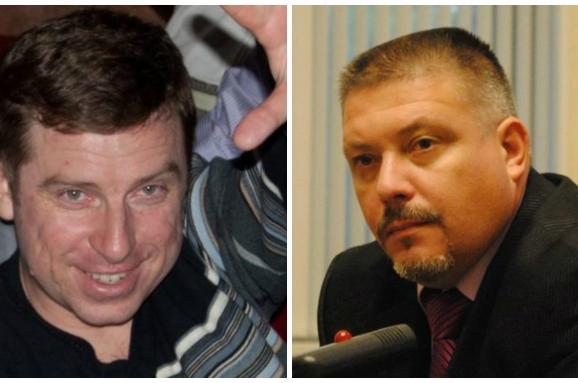 However, the official story of the Crimean occupation authorities has many gaps: the location of the arrested is unknown and they don't have access to a lawyer, leaving their captors welcome to wring any testimony from them by means of torture. The purported "clear evidence of terrible criminal activity" that the FSB officers showed on Crimean TV, extorted without witnesses or an independent lawyer, included an arsenal of toy guns and accessories for playing airsoft, which Dmytro Shtyblikov was fond of before his arrest, according to his lawyer. Among other "evidence" found at Shtyblikov's flat is a toy "business card" of Dmytro Yarosh, the Ukrainian Right Sector leader that has become a bogeyman for Russian state-controlled media to prove that Russia is under an ever-ominous Ukrainian threat of an attack.
All this greatly resembles another case of alleged "Ukrainian saboteurs" planning "terrorist attacks" in Crimea – the arrest of Yevheniy Panov, Redvan Suleimanov, and Andrei Zakhtei after a shootout on 7-8 also includes testimonies extorted by torture and a plot to cause harm to ordinary Crimeans.
The authors of the letter share this concern, writing: "We are sure that the detainment of experts and resonant allegations against them, like cases of repressions against Crimean Tatars, are politically motivated order of the occupation authorities and an example of violation of human rights. […] Starting with persecuting representatives of the expert community, the occupation regime has shown once against its terroristic essence, readiness to neglect human rights and freedoms, discriminate and persecute those, who are not agree with occupation."
The signatories of the letter demand that Russia put an end to persecuting Ukrainian citizens on the territory of occupied Crimea and call for solidarity from the research and journalistic communities, as well as civic activists. The full list of signatories is available here.
If you would like to sign the letter, please send an email to stoppersecuting (a) gmail.com