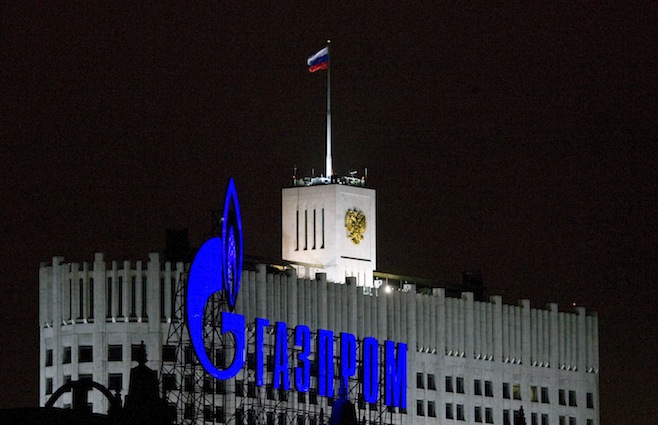 Image: REUTERS/Sergei Karpukhin 
In advance of the G-20 summit in China, both Moscow and Washington have sent powerful signals of their intentions. In hopes of forcing the West to put pressure on Kyiv and to cut back or lift sanctions on Russia, the Kremlin increased its military presence not only near the Ukrainian border but in Syria, Vitaly Portnikov says.
But those aggressive moves instead of intimidating the West have had exactly the opposite effect, the Ukrainian analyst says.
Instead of backing down in the face of Russian pressure, the United States has signaled that it is now prepared to take an even harder line than it has in the past and even to threaten Putin's "purse" – the gas giant Gazprom.
In a comment to Ukraine's Gordon News Agency, Portnikov says explicitly that "the US has sent a signal that in principle Putin can lose control of his purse, Gazprom," because the new sanctions the US is planning to counter Russian aggression will "seriously hurt this company and all its projects including those in Europe."
That possibility, now very real thanks to the expansion of the sanctions regime announced by the US this week is something both Putin and those who want a more conciliatory policy toward Moscow "must take into consideration."
All the sanctions that the "civilized world" has imposed on Russia "are having a cumulative effect," Portnikov argues, because they are weakening the Russian economy and hence the Russian regime which depends on the Russian economy for the money it needs to carry out all of its projects.
Especially in their new format, when they will hit Russian firms as well as imports, "will inevitably achieve their goal" of forcing the regime to change course or to collapse. "After the destruction of the regime in Russia," Portnikov continues, "Ukraine can play a significant role in the development of civil society in its neighbor."
---
Related:
Tags: Donbas war (2014-present), Gazprom, Putin, Russia, Sanctions against Russia, US sanctions against Russia