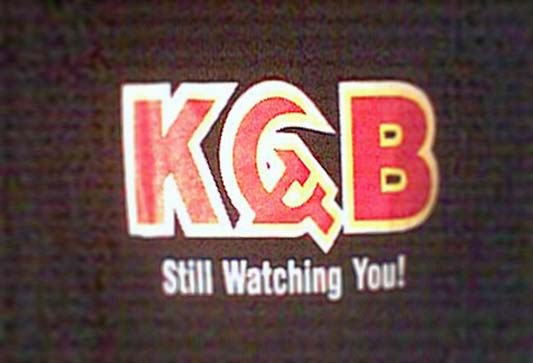 "Russia… That realm of darkness which oppresses Ukraine."
– Ivan Franko
There are some predators, such as the Australian spider wasp, which inject their prey with venom leaving them conscious but helpless. Their prey is aware that it is being devoured but lacks the power to act.
Russia has initiated a complex multifaceted subversion operation against the West. The objectives clearly involve dismembering the EU, destroying NATO, and breaking the transatlantic alliance.
Yet there seems an eerie incapacity to act against Putin's mechanisms.
Paul Manafort was able to parachute Trump into the role of GOP's presidential candidate. The recently uncovered black register indicates that millions of dollars of dirty Ukrainian money were greasing his palms. He is a known associate of Russian Oligarch Oleg Deripaska.  Seumas Milne shook Putin's hand on the stage at the Valdai conference. When you read many of his subsequent articles it seems that Putin still has the Guardian journo's keyboard tapping digits firmly in his grasp. Guardian journalist Shaun Walker appears balanced while importing some Kremlin narratives into the newspaper. Yet Putin's mechanisms seem to be both operating in the open and curiously invisible.
The reality of what is happening is still being denied by many in the West and in the EU. How has Putin paralysed our ability to act? There has been little attempt to analyse the structure of the mechanisms deployed.  This article is an attempt to expose the tricks used by the master illusionist in the Kremlin
The deception strategy
In 1984, KGB defector Anatoliy Golitsyn argued that the Soviet Union had developed a long-range deception strategy. The strategy he predicted would see a pretence of democratisation designed to nullify the West. While he has been criticised, there is no doubt that the democratisation process in Russia during the Putin era is a carefully orchestrated sham. Medvedev was elected President to convince the West that the Kremlin had adopted a democratic system. However, a recent hack of his e mails reveals that he has no contacts with anyone of any importance in Putin's Russia.  The hackers warned that his e-mails were boring. However, that is precisely what makes him interesting. Medvedev, who resembles a mobile phone shop sales assistant, was chosen to assuage western fears precisely because of his bland superficially affable persona.
During the period when the West deluded itself Russia was an "emerging democracy," the Kremlin developed subversive networks. Indeed, MI5 ceased prioritising subversion in 1987 and has helpfully declared this fact on its website. This is the equivalent of leaving a ground floor window open with a post-it note telling the burglar about the wad of cash you've stashed in the teapot.
The move from covert to overt
Agents of influence used to be controlled and paid by the secret services. Richard Gott was compelled to resign from the Guardian after admitting that he had received KGB money.  However, Russia has subsequently realised that agents of influence can be paid and operated openly. Russia Today can finance media work. There is no need really to instruct the journalists and politicians on Russia's various payrolls/incentive schemes how to act. They know the narratives that Russia wants to promote in the West and its foreign policy priorities. By using non-intelligence assets to undertake intelligence work, Russia can avoid the risk of seeing them prosecuted. Indeed, a 2016 advert for a Paris-based salesforce employee of the Raketa watch manufacturer stated that the jobholder would "regularly report to the Russian secret service at the Embassy."
Russian watch maker advertising "dream job" in Paris, must report to spooks at embassy, recognize Crimea as Russian pic.twitter.com/OCSjsh61iK

— Matthew Bodner (@mattb0401) August 29, 2016
These ruses have allowed a massive expansion of Russia's intelligence assets in the West – yet simultaneously allowed these assets to be presented as talks show hosts, chat show guests, watch sales executives, journalists, etc.  etc.
Deniable Assets
The hollowed-out fangs for injecting this intellectual poison include Nigel Farage and George Galloway.  Jeremy Corbyn  and Donald Trump similarly offer a perfect echo of Russian narratives.  Yet none of these people can be called an agent of influence. The incentivisation by airtime, the financial links to close relatives, the media payments… these are all arguably legitimate. These individuals and others such as Marine Le Pen are deniable assets.
Incentivised journalists
There are of course journalists who play what we might call the Duranty game. Walter Duranty (1884-1957) famously helped mask the 1932 to 1933 Holodomor in Ukraine. His reward for purveying Moscow's narratives was privileged access to officials and government information. He won an as yet unrevoked Pulitzer Prize. Gareth Jones (1905-1935) reported details of the Holodomor in Ukraine accurately and was murdered in still unexplained circumstances. In her definitive biography, Siriol Colley described how Moscow manipulated journalists. While there are many good reporters, there is a number who throw the Kremlin scraps to achieve the kind of access that boosts their careers.  They may criticise Putin and indeed that is an asset enhancing the appearance of objectivity when they present material useful to Russia.
Informal state mechanisms/oligarchs
The 90s in Russia saw the emergence of a caste of oligarchs in both Russia and Ukraine. While not formally aligned with the state, these individuals act as conduits for government influence. Konstantin Malofeev has fostered links with the far right across the EU, furthering Russia's aim of splintering the continent into tinpot autocracies ruled by Fascist halfwits a la Nigel Farage.  Alexander Lebedev, and his son Evgeny have acquired important media assets in the United Kingdom. It would have been unthinkable for Lebedev senior in his former role as a KGB agent to take over a newspaper in the Soviet era. But Russia is democratic and he is a businessman. So that's alright then.
Cyber blind
Putin and his inner circle have adopted what we might call a cyber blind strategy. The inner group or groups- and perhaps ultimately this is only Putin and those he summons for any given task- will have no formal meetings and will undertake no electronic communications. Putin probably does not always state always what he wants but in a system based on fear, violence and patronage, his needs will be clear. A nod, a shift in his voice and a journalist or a politician is assassinated, a fake terrorism incident is staged in Crimea.
I could add other mechanisms here.
WikiLeaks
, a supposedly crusading organisation dedicated to revealing the truth.
Edward Snowden
, the sensitive spy whose tortured conscience… but you get the picture. Russia has moved its subversive mechanisms into the open. It has recruited sympathisers across western politics and civic society planting them in organisations as diverse as the Republican Party and Amnesty International. They will all parrot Moscow's fairy stories of evil Kyiv Nazis and western aggression while Aleppo and the Donbas burn.
These mechanisms have allowed Russia to openly subvert the West, whose security services seem as powerless as the wasp spider's paralysed victim.
Yet if Putin has blinded us, he himself is blind, if he has deceived us, he has also deceived himself. For he assumes that other societies operate in a similar way to the Russia he has created. Where politicians are responsive and accountable this is only weakness. All he needs to do is incentivise them by threatening war and the uncomfortable truth about MH 17 will be hushed up. Elections will be held in Donbas under the barrel of a gun with a cheerfully faked result guaranteed. Perhaps ultimately he can liberate more territory and persuade western leaders to partner him in his dance on the grave of liberal democracy.
His cynicism and cold-eyed lack of empathy may precipitate a war which spreads way beyond Syria and Ukraine. It is vital for the West to recognise what he is now and dismantle the subversive mechanisms described in this article. But a languorous torpid atmosphere like that before a storm hangs over Washington, Berlin London. Perhaps it is already too late.
Tags: FSB (Russia's Federal Security Service), Russia's hybrid war, Russian agents of influence, Russian infiltration of US politics, Russian meddling, Russian propaganda, Russian special services, Special operation, Useful idiots