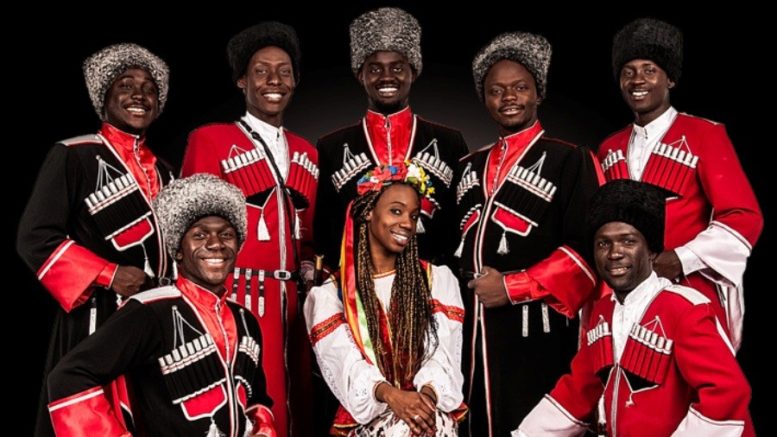 "Marusya", a folk singing group organized by African students in Russia, has appealed to Vladimir Putin for defense against Kuban Cossacks who are upset that the black students dress in Cossack costumes and sing Cossack songs. (Image: golos-kubani.ru)
The flood of news stories from a country as large, diverse and strange as the Russian Federation often appears to be is far too large for anyone to keep up with. But there needs to be a way to mark those which can't be discussed in detail but which are too indicative of broader developments to ignore.
Consequently, Windows on Eurasia presents a selection of 13 of these other and typically neglected stories at the end of each week. This is the 36th such compilation. It is only suggestive and far from complete – indeed, once again, one could have put out such a listing every day — but perhaps one or more of these stories will prove of broader interest.
And seven more from Russia's neighbors:
---
Related:
Tags: Armenia, Boris Yeltsin, Corruption in Russia, EU, European Union, International, Islam, Kazakhstan, KGB, Mongolia, monument, Putin, racism, Russia, Russia's Anschluss of Crimea, Russia's occupation of Crimea, Russian agents of influence, Russian corruption, Russian cossacks, Russian economy, Russian special services, Russian spy network, Tuva