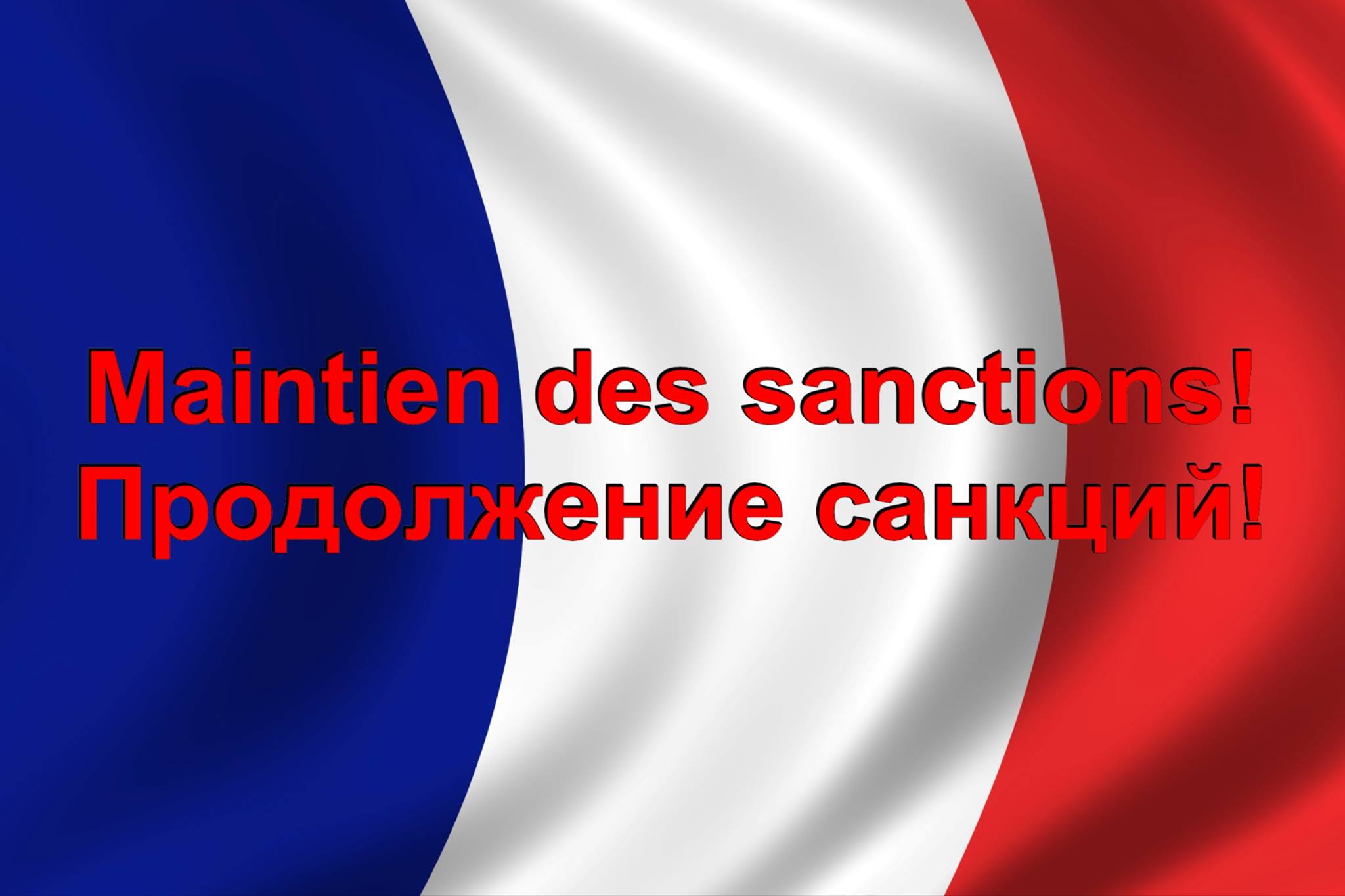 On Thursday, April 28, the National Assembly of France passed a draft resolution against the continuation of economic sanctions previously imposed on Russia. Although this text is only advisory, the Federation of Ukrainians of France is deeply concerned about such open manifestations of allegiance vis-à-vis the Kremlin, which have lately become more and more widespread in France.
Why was the draft resolution initiated by Thierry Mariani – a pro-Russian lobbyist who has never hidden his sympathy for Moscow – not declared inadmissible by the French government, which nevertheless continues to publicly support sanctions against Russia? The Constitution allows the government to reject any draft resolution "if it considers that the motion contains injunctions against the state".  Moreover, how to explain that so few socialist MPs attended the parliamentary session and failed to vote on an issue of major international importance, whereas they were fully aware of the parliamentary agenda?
Another worrying sign is France's official invitation extended to Vladimir Putin to visit Paris in October, which de facto breaks the political isolation of the Russian president.  While the international community strives to apply specific sanctions and demonstrate its disagreement with Russia's aggressive policy towards Ukraine, France seems ready to open its arms to Moscow, which continues to violate international law.
The Federation of Ukrainians of France is profoundly shocked by these events as they display a notable shift in French international policy with regard to the Russian-Ukrainian conflict. France proclaims itself  "the birthplace of human rights" and yet is it not sending a contradictory message concerning its very principles and values… and is it still able to defend these rights?
It is essential to remember that the sanctions imposed on Russia by the European Union is a response to the annexation of Crimea and the Russian invasion of Donbas. The lifting of these sanctions is subject to specific conditions. However, since the signing of the Minsk Agreements, none of these conditions have been fulfilled by Russia. On the contrary, the Kremlin continues to send troops and heavy weapons to Eastern Ukraine and has not yet released Ukrainian political prisoners held illegally in Russia.
The attitude of France is particularly outrageous in that the French government prefers to pressure the agressed nation – Ukraine – by forcing it to surrender its territories to the Kremlin and implement decentralization reforms that will further weaken a country greatly destabilized by Russia.
The Federation of Ukrainians of France demands that the government of France respect international law and political morality, clearly distinguish who is the aggressor and who is the victim of this conflict, and adopt a stance worthy of the Country of Human Rights.
Flashmob pour le ‪#‎MaintienDesSanctions‬
Flashmob against lifting of ‪#‎sanctions‬
Paris, Jardin du Luxembourg 01/05/2016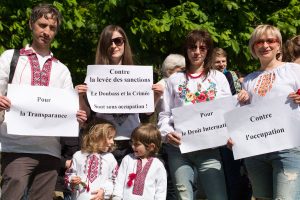 Please support and like the French Facebook page against the lifting of sanctions:
https://www.facebook.com/MaintienDesSanctions/
More information on French website against the lifting of sanctions:
https://maintiendessanctions.wordpress.com/
Translated from the original French by Christine Chraibi
Tags: Diaspora, French National Assembly, International, Russia, Sanctions against Russia, Ukraine