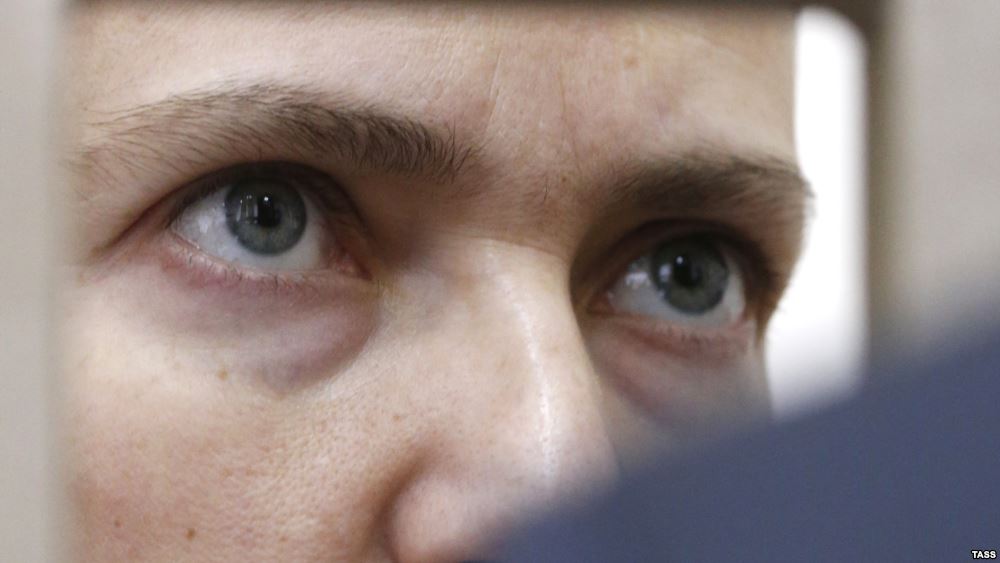 The speaker of the Verkhovna Rada of Ukraine, Volodymyr Groysman, urged all who are concerned about the fate of national deputy Nadiya Savchenko to persuade her to end her dry hunger strike, which she began while imprisoned in Russia.
"I'm asking her (to stop) and I'm appealing to all those she hears to convince Nadiya," he wrote in Facebook.
"The pressure of the entire democratic international community eventually will break through the wall of callousness of those who organized this mock trial, and Nadiya Savchenko will be freed!" he wrote.
On Sunday in Kyiv and is several cities in Ukraine the #FreeSavchenko action is taking place demanding that Russia release the Ukrainian woman.
Nadiya Savchenko announced a dry hunger strike starting March 3, as a sign of protest against the decision to delay announcing her sentence, which was expected after Savchenko's statement at the court in Donetsk, Rostov Oblast, in Russia. However, the presiding judge unexpectedly closed the proceedings, refused to allow her to make a closing statement, and announced an adjournment until March 9. In mid-December Savchenko had announced a "normal" hunger strike.
Meanwhile, due to a long weekend in Russia lasting until March 9, lawyers will not have access to her and will not be able to check on the status of her health. There is concern that she will not survive or else will become disabled. Russian Human Rights Ombudsman Ella Pamfilova informed Savchenko's sister, Vera, by phone that Savchenko's health is satisfactory and that she is under constant "visual surveillance," that her blood pressure is constantly monitored, and that for the time being there is no need for forced feeding and the introduction of liquids. Ukraine has also appealed to the Ministry of Foreign Affairs of Russia with a request that Savchenko be checked by a group of Ukrainian doctors. However, there has been no response so far.
Nadiya Savchenko, national deputy of Ukraine and delegate to the Supreme Council of the Parliamentary Assembly of the Council of Europe, has been accused of murder in 2014 of two employees of the Russian state television, who were in Ukraine illegally to provide informational support for the armed Russian "separatists." She has also been accused of the attempted murder of a group of separatists and of the illegal crossing of the Russian border. Russian prosecutors are demanding 23 years of incarceration.
Nadiya Savchenko and her defense reject the charges and claim that at the time of the death of the Russian journalists she had already been captured by the separatists, who then forcibly removed her to Russia. According to Savchenko, she does not recognize her guilt and does not accept the future sentence or the Russian court's jurisdiction over her. But she has announced that she would not appeal her sentence.
Tags: Groysman, hunger strike, Nadiya Savchenko, News