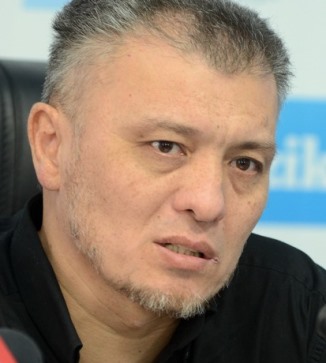 The first wave of Crimean migrants began arriving in Lviv after Russian Spetsnaz troops occupied government buildings in Crimea, that is, at the beginning of March 2014. Although the flow of Crimean migrants has declined, the people who are now leaving the peninsula are different – mostly young people who see no prospects for education or work in the occupied territory of Crimea.
The problems faced by today's Crimean migrants and community representatives are no different from those facing other Crimean or Donbas refugees: lack of housing and employment, loss of personal property, loss of social ties and non-resident status.
However, Crimean migrants differ from other refugees by their strong ethnic mobilization and desire to preserve their cultural, linguistic and religious heritage. Crimean Tatars refuse to abandon their identity in order to integrate into local society.
Unlike many IDPs from the eastern regions of Ukraine, Crimean Tatars do not intend to settle permanently in their new places of residence. They persistently talk about their wish to return to the Homeland as soon as it has been liberated.
As they fully understand that the liberation process may take years, Crimean Tatars are trying to integrate into their new economic and social environment. Unfortunately, these migrants do not receive much support from the central government or local authorities.
Overall, we can say that Ukrainian authorities have not passed this test: not only has the government failed to understand how to exploit the potential of Crimean IDPs, but it very often does not wish to do so. For example, the Lviv City Council ignored the proposal made by the mayor of the Turkish city Yalova – an ethnic Kirimli – to establish cultural and economic ties. In addition, the Lviv business community showed no interest in other proposals made by the Chamber of Commerce of Turkey.
Therefore, successful enterprises launched by IDPs are often vivid examples of personal initiatives, and not of a purposeful policy implemented by local authorities.
Seeing that Ukrainian authorities ignore the needs of IDPs at all levels, self-mobilization and personal initiatives are factors that may significantly change the situation of IDPs for the better.
Tags: Crimea, Identity, return, Ukrainian IDPs