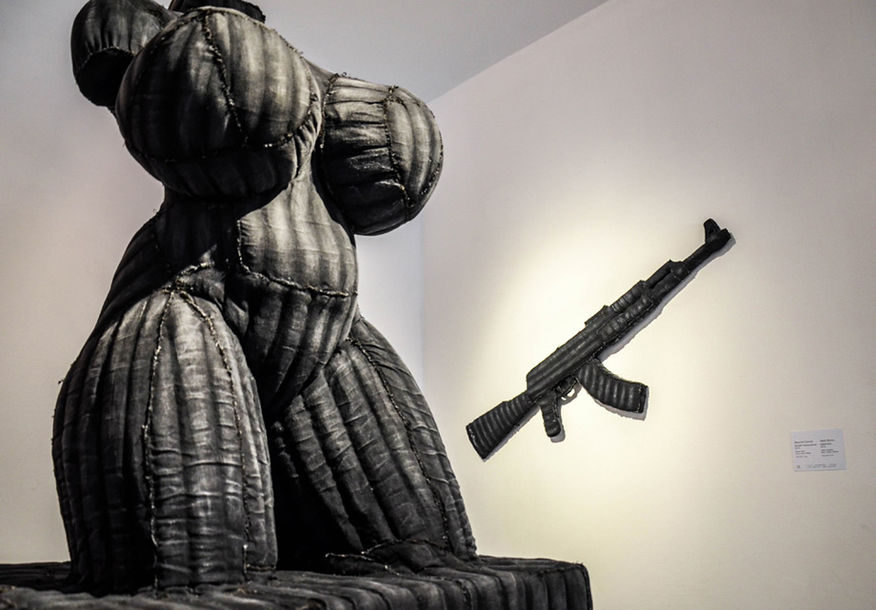 At Vasiliy Slonov's "The Vatniks of the Apocalypses" exhibition in Moscow, Russia, October 2015 (Image: Pelagiya Belyakova, Novaya Gazeta)  
The flood of news stories from a country as large, diverse and often strange as the Russian Federation often appears to be is far too large for anyone to keep up with. But there needs to be a way to mark those which can't be discussed in detail but which are too indicative of broader developments to ignore.
Consequently, Windows on Eurasia will present a selection of 13 of these other and typically neglected stories at the end of each week. This is the sixth such weekly compilation. It is only suggestive and far from complete, but perhaps one or more of these stories will prove of broader interest.
Tags: International, Russia