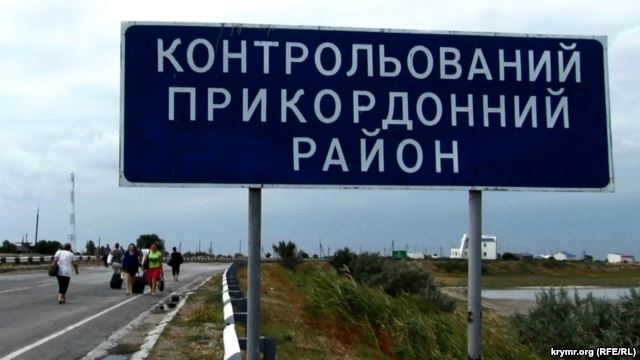 Refat Chubarov, Head of the Mejlis of the Crimean Tatar people, deputy of the Verkhovna Rada of Ukraine announced in a parliamentary session in Kyiv that Crimean Tatars would block all trucks carrying goods into Russian-annexed Crimea on September 20.
He pointed out that individuals and cars crossing the border would not be stopped.
"This will be an ongoing campaign." he said, urging everyone to join the protest movement.
The protest headquarters will be stationed at Chongar (Kherson Oblast), one of the three border checkpoints with Crimea.
Chubarov also stressed that all relations with the free economic zone of Crimea should be abolished. They had been previously approved by the Ukrainian parliament. The Crimean Tatars are in favour of a free economic zone in Kherson Oblast, which borders occupied Crimea.
He called on the deputies to consider and adopt laws regulating specific issues on cooperation between Ukraine and the occupied peninsula.
Experts state that the campaign to block the import of Ukrainian goods to the Crimea is a direct response to corruption. Ukrainian authorities and President Petro Poroshenko have not yet commented on the intention of the Crimean Tatars to block the administrative borders between Crimea and mainland Ukraine.
Russian authorities in Crimea called this "food blockade a most destructive measure". The speaker of the Crimean parliament, Vladimir Konstantinov said that Crimea was ready "to replace Ukraine".