Meet the volunteers rescuing cats, dogs, squirrels and bats
Kyiv's Animal Rescue Group has been operating for a year. It is a group of six like-minded people who teamed up to save the animals caught in the jaws of the metropolis. Platfor.ma talked to Lyuba and Mykhailo, founders of the initiative, who met by chance in an attic rescuing bats. Th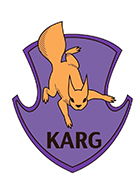 e animal rescuers told as how people may be more cruel than beasts, why fear always loses to anger and how they turned their aid work into freelance employment.
Our work is quite hard: we have to climb up and down all the time. We learn the skills together. Misha taught me industrial alpinism and equipment handling. I, in turn, passed over my veterinary knowledge to him. Misha had had a fear of dogs for all his life. Now he can single-handedly rescue them and even walk three dogs in 15 minutes so that they don't bite each other.
What's the point of rescuing a cat from a tree and leaving in the street if he'll climb the same tree again? When we save stray animals, no one wants to adopt them. We have to spend a lot of time to convince people since these animals need care. We'd be happy to give our animals away if we found good hosts for them. 18 cats, 6 kittens, 3 dogs, 2 squirrels, 4 tortoises and 2 people fitting into 22 square meters of space. Can you imagine?
The most cases we had in a day was 11. However, we managed to cover only six of them. Others just solved themselves; this happens too. Sometimes a cat can figure out by itself how to get off a tree, even if in a few hours. However, when a cat has been sitting in a tree for four or five days, especially if the weather's cold or hot, you have to do something about it immediately. The hard cases are when an animal isn't just stuck somewhere but is in serious danger. You have to think and act fast.
 Once a medium-sized cat tried to crawl from the restroom to the bathroom through a narrow hole. I don't know how he managed to fit his head in there, but he nearly tore it off getting out. So he was just hanging out there, head in the bathroom, body in the restroom. When we touched him, he jerked and suffocated. We put pillow under his body to get it on the same level as the head. When the cat finally composed himself, we started carefully sawing the wall. We had to pull out all the pipes but we did manage to retrieve the cat.
We are afraid of dried branches on trees. Sometimes, when a cat climbs away from you, you have to
follow it even higher. Mostly in critical situations we feel not fear but anger at not being able to do anything. Once I had to jump 4 meters down without suspension because I realized Misha wouldn't pull the dog out of the pit by himself. I had no emotions, fear or otherwise. If I feared anything, it was failing to save an animal. When we were on vacation in Zhitomir region, someone left puppies in our camping. While we were holding them, they caught some virus. In just seven hours their state became much worse; they were dying. It's painful to understand that you can't save them – so rapidly the disease develops. Unfortunately, we aren't gods, we can't help everyone.
Since July, police has been actively working in Kyiv. Among other things, they can do our work.  For instance, now we don't have to drive across the city to save a bat that flew into a flat and people are afraid and can't let it out – a local patrol covers such cases. However, Emergency ministry workers also often redirect people to us. When a person calls emergency services, they tell: "We are saving people now and can't go to save animals". Seems like they're instructed to ignore all animal-related calls. So they call us or just give our number.
When we come to a call, we always start with discussing payment, if people can affor it: we have our own animals we have to feed. Kyiv Animal Resсue Group receives no financial support, we subsist on the money we get for calls: 200 hryvnas [$9] for ground works, 300 [$13.5] for underground works and 400 [$18] for high-altitude works. We spend what we get on gas and the animals, the rest goes to us. All the rescuers have own jobs, but that's more like freelance – people translate or code and use their free time to save cats. Those who are free answer the calls.
Sometimes they say: we have a cat hanging at the height of 9th floor, but we have no money at all. Should we leave the cat to die? No, of course we'll come and rescue her.
It's sad when they neither pay us nor keep the animal. We had a case when a cat got stuck in a narrow space between the elevator shaft and the wall. That was a difficult case, but Misha did come and free the animal. But the woman who made the call used swear words and shooed Misha out of the building. Before that, she demanded that he throw the cat away so that it wouldn't bite her baby.
 If you see an animal in peril, don't be indifferent. Also don't take cats for a walk without a leash. Recently a person took kittens to a vet on the subway. The transporter was plastic and broke quickly. The kittens just poured on the platform. One was caught by subway workers, but we couldn't cat the other. We weren't allowed into the subway.
Now we lack a car and some equipment. Our team has expanded and we need two kits. Many people write on social networks that they're ready to help financially. But somehow lots of people write yet very few do help. However, we have no right to ask for anything. We are thankful that some do support us. We do understand people have other problems in our country.
We are thinking of registering officially but don't know how to go about it: as an NGO or just keep crowdfunding our work.
If we were a service at Kyiv city council, it would be easier. Yet now we have no time for paperwork – we answer calls every day.
We are mostly concerned with issues other then formal status. How could a cat get into a sewer if all the hatches are closed? It couldn't get inside other way than from above. It means someone opened the hatch and threw it inside. And another question: what kind of person would throw kittens into a 5m deep air shaft?
I don't know if there's any point in fighting human cruelty. Nothing will change until people understand it. There are animal rights volunteers who hold rallies and we are very grateful to them. If not for them, animals would have it even worse in Kyiv. But until people realize you can't treat animals like that, nothing will change. Maybe you should educate people starting from childhood that a dog won't bite you, it doesn't have fleas, it won't get you dirty. All it asks for is food and care. Of course, just like cruel people, cruel animals do exist.
Often it's people's fault that something happens to their animals: they let their guard down, open a window, a door or go out for a smoke and leave the cat in the street.
In future, we dream to organize a home-like foster center for animals – these have long existed in Europe. It's not a zoo, people just come there to volunteer or give financial support. We also dream that Kiev's underground be okay and nothing would fall in. During the past five years part of the underground works has been performed by diggers, not specialized workers.