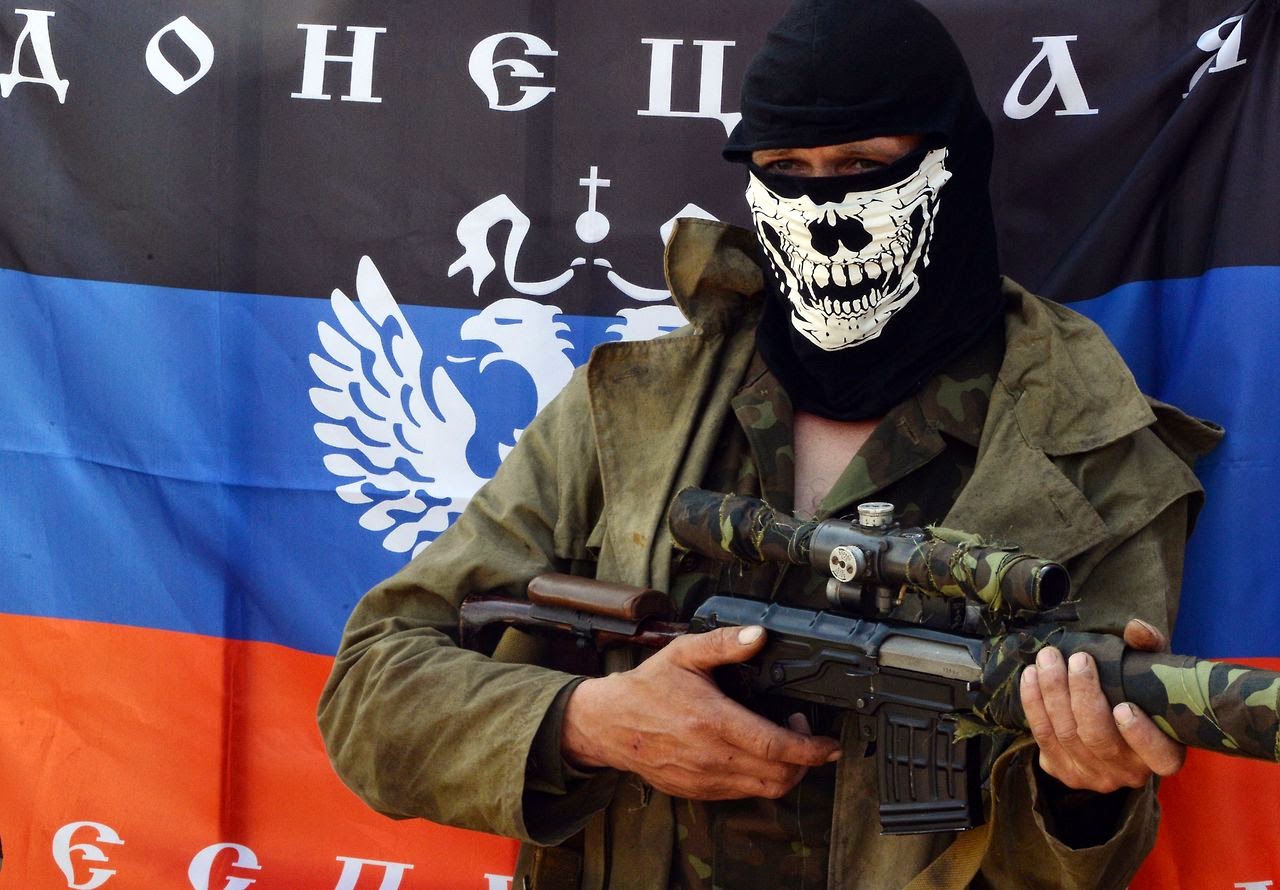 A member of the "DNR" unit of Russia's hybrid army in Ukraine in front of the unit's flag 
On February 14 terrorists are preparing a massive provocation, which could provide a pretext for Russia to invade the territory of Ukraine. This was stated by Sector M spokesman Dmytro Chaly on Channel 5.
"According to our intelligence, militants planned to open fire on Russian territory under Ukrainian flags, thereby triggering the invasion of the neighboring country," he said.
"ATO forces are in their positions and ready to repel attacks," he said.
Meanwhile, the "Mariupol Defense" online community reported referring to intelligence data that on February 14 terrorists set a Ukrainian flag on one of their multiple rocket launchers and fired a salvo on a one of the towns, while filming this on video.
Tags: Donbas war (2014-present), News