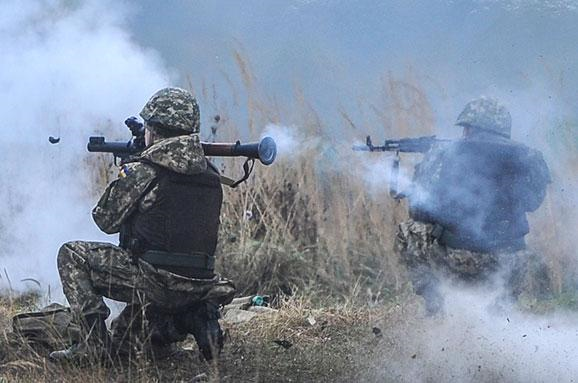 The Security Service of Ukraine (SBU)  has completed the next stage in a special operation to neutralize a group of Russian terrorists responsible for the shelling of Mariupol on January 24. SBU Chairman Valentyn Nalyvaichenko reported on the operation at a press briefing on Wednesday, February 4.
"Today I want to report that the third stage of the special operation has been completed. During the first stage, we detained "Daishnyk" (Traffic Cop) who served as spotter for the shelling of residential neighborhoods. The criminal Russian officer, "Terrorist ," who directed the firing has been neutralized. Ten of his accomplices have also been destroyed. The operation was carried out near the village of Bezimenne" Nalyvaichenko said.
He noted that the Russian military are hiding what the criminals did and  are organizing the transport of the bodies of the terrorists. "We trust their bodies will be returned to their families, " he said.
According to Nalyvaichenko, all the terrorists were killed since they were on the territory controlled by militants."There was no way to arrest them," he explained.
Earlier, SBU reported that the spotter for the terrorists had been detained. During interrogation he testified that the shelling of Mariupol had been carried out by Russian military forces.
As previously reported, on January 24, around 9:25 am, militants used Grad multiple launch rocket systems to fire on residential neighborhoods in Mariupol.  As a result, 23 people were killed at the scene and 8 people died in the hospital, 105 civilians were wounded. The Defense Ministry reported that ATO forces destroyed 4 out the 6 Grad rocket launchers used in the shelling.