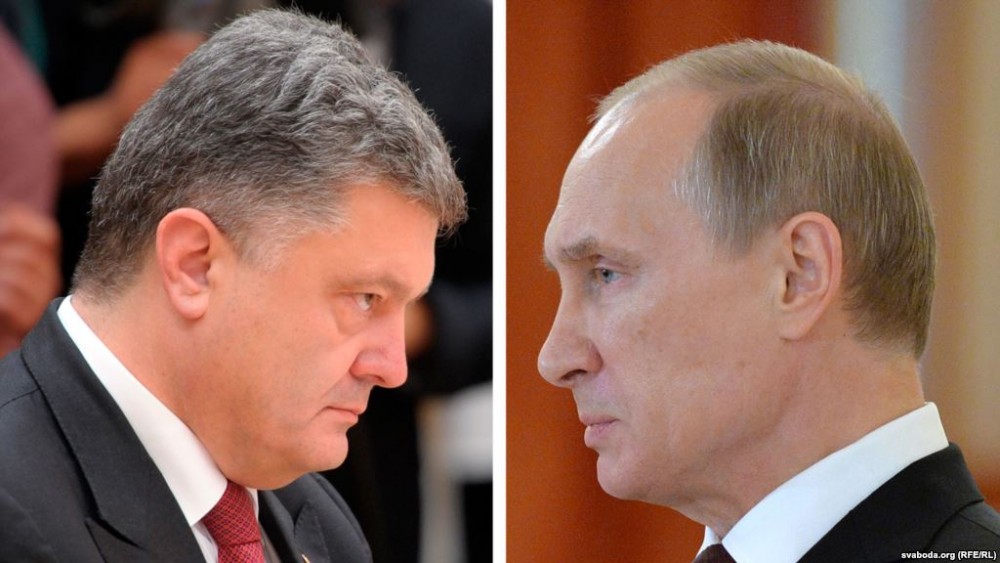 The Kremlin has not yet fully realized the danger it faces. The Bednov ("Batman") killing is just a continuation of a struggle that could spread to Russia itself.
No one is hurrying to Astana (Kazakhstan). The only thing that the foreign ministers of Germany, France, Ukraine, and Russia have been able to negotiate is to meet personally in Berlin. The Astana summit, which was seen as a possible breakthrough in deciding the crisis in Ukraine, is being postponed indefinitely again. And it is not clear if it will take place at all.
In order to hold such a meeting, mutual interest by the participants is essential. But in reality, each participant in the Astana talks has his own ideas of possible success and compromise.
For the President of Ukraine Petro Poroshenko, it is important to establish control over territories occupied by Russia and its terrorists and mercenaries. However, this is not to say that Kyiv should be in any rush to restore control. It is already obvious that in the absence of military hostilities, clashes by the various groups of militants among themselves and with the Russian troops are a better way to clean out the area. Bednov ("Batman") is only the continuation of a struggle that can spread to Russia itself. Therefore, it is Putin and not Poroshenko who should be interested in the restoration of Ukrainian control.
But Putin is not interested. This is because under conditions of the economic crisis in Russia — and its effects will soon become obvious and tragic for each Russian citizen — the Kremlin has nothing to offer other than Crimea and the "protection of compatriots" in the Donbas. Putin cannot accept a "defeat"; he will hang on to the Donbas till the end. And therefore, he cannot agree to the concessions that Merkel and Hollande expect from him.
For Merkel and Hollande, these concessions are obvious. After all, the situation in Russia is so serious that Putin should forget about the Donbas. But they are mistaken. The worse things are in Russia, the more its president will want to play the tsar-liberator. And in that case, what can the Western leaders possibly discuss with the Russian ruler?
Therefore, what is happening now is simply negotiation for negotiation's sake. Until those in Moscow realize the full extent of the danger and begin to think exclusively about preserving their own power as well as the country, Putin will not agree to concessions. And time is required for the proper awareness to sink  in.
Editor's note: Alexander Bednov (aka as "Batman"), a military chief of an insurgent group in the Donbas, was killed, along with his guards, during an ambush on January 1. It is widely believed that Russian commandos or rival gangs were responsible for the murders.
Tags: Donbas war (2014-present), negotiations, Petro Poroshenko, Portnikov, Putin