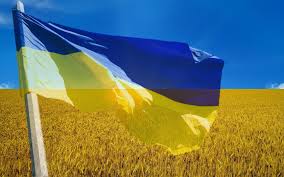 New textbooks in Ukraine will replace the Soviet term "Great Patriotic War" with the phrase Second World War, which is used worldwide, said Education Minister Serhiy Kvit, November 26, before a Cabinet meeting.
Kvit said he supports the position of the Institute of National Memory to restore the phrase Second World War as a replacement for the term Great Patriotic War, which was reintroduced in Ukraine during the Yanukovych government
"Personally I support it because the world treats it as a tragedy. It is World War II. The term 'The Great Patriotic War' was used from the perspective of the great Soviet state. This was not a 'great patriotic war' for Ukraine. Ukraine was the victim of the struggle between totalitarian states. One of these states has survived till now, and Putin is the reincarnation of Stalin, or if you prefer, Lenin," Kvit said.
Kvit explained that the changes would be implemented in new textbooks.
"The textbooks such as they are will remain. We're talking about new textbooks. And that is a matter for historians, of course, and not a question of what one official tells another official to avoid. We will have competitions and new textbooks," he said.
Controversy around the terminology used to describe the history of World War II has raged in Ukraine for the past several years. During the reign of Viktor Yanukovych, the former Minister of Education, the widely reviled Dmytro Tabachnyk, insisted on using the term "Great Patriotic War" and actively promoted the sovietization of Ukrainian historiography. He also pursued plans with his Russian counterpart to issue a joint Russian-Ukrainian history text to be used in both countries.
USSR entered World War II on the side of Nazi Germany in 1939. According to Soviet historians, the "Great Patriotic War" began in 1941.
However, President Poroshenko in a speech marking Ukraine's Independence Day, August 24,  suggested another use for the term "Patriotic War" — the events taking place this year.
"The events of recent months have become for us a real war, even if undeclared. Perhaps it will enter history books as the Patriotic War of 2014. A war against foreign aggression, for Ukraine, for her freedom, for honor and glory, for independence. It is a Patriotic War because all have risen up for the defense of the country: from children to the elderly. The war for freedom has become a national movement. I am convinced that the battle for Ukraine will end successfully for us thanks to the national solidarity multiplied by the courage and heroism of our soldiers," he said.
Tags: News, Russia, Serhiy Kvit, Ukrainian history, World War II / WW2 / Second World War (1939-1945)