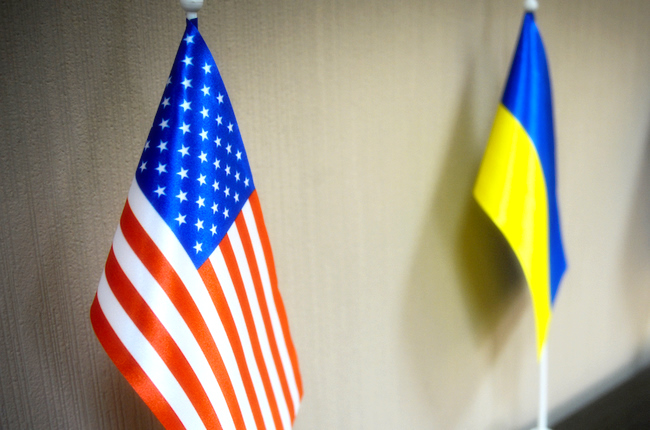 Russia's top enemies are the US and Ukraine, according to the latest poll by Levada-Center. US citizens view Russia as an enemy, but it is just #4 on their enemies list. Almost half of Ukrainians are still positive towards Russia amid the three-year-long Russian aggression in Ukraine. Nationals of 4 NATO member countries chose Russia as a preferred ally in case of a military threat.
Top enemies of Russians: the US, Ukraine, Germany, the Baltic states, Poland
On 19-22 May 2017, the Russian non-governmental research organization Levada-Center polled 1600 people throughout all of Russia. One of the questions was "What 5 countries could you call the most unfriendly, hostile towards Russia?"
On 5 June, Levada-Center published the results of the survey. The majority of the Russian respondents (69%) said that they consider the USA. their worst enemy.
50% see Ukraine as an enemy state. Germany, Latvia, and Lithuania follow, with 24% each. The next adversaries in the Russian enemies' top-10 are Poland (21%), Estonia (16%), the Great Britain (15%), Georgia (9%), France (8%).
Changes of perceptions of states most hostile to Russia in the public opinion of Russians during 2008-2017:
Russian top enemies in 2006-2017 were: Latvia (2006), Estonia (2007), Georgia (2008-2012), the USA (2013-2017).  Türkiye was Russia's #3 enemy in 2016, however, this year it is not in top-10.
How do Russia's "enemies" feel towards Russia?
It's safe to say that the US also sees Russia as an enemy.
The results of the latest Fox News national poll, conducted by telephone under the joint direction of Anderson Robbins Research and Shaw & Company Research, were published on 25 May 2017.
North Korea (93%), Iran (80%) and Syria (76%) are viewed as America's top three enemies. Russia holds fourth place with 64% – a number comparable to Russia's 69%.
73% of voters also believe that President Trump sees Russia as an ally. Only 20% think Trump considers Russia an adversary.
The 2017 annual public opinion survey of Ukrainians conducted by the International Republican Institute revealed that 17% of Ukrainians had a warm attitude towards Russia, while 57% felt "cold" or "very cold.
That is a big change from a similar IRI survey published on May 2013, prior to the events of Euromaidan, when 52% of respondents reported warm feelings towards Russia and only 12% felt cold towards the country:
However, these results contrast with the findings of a joint project by the Levada-Center and KIIS (Kyiv International Institute of Sociology) to monitor the mutual attitudes of Ukrainians and Russians towards each others' countries. According to its results, in December 2016, only 54% of Russians felt negatively towards Ukraine and 47% of Ukrainians felt negatively towards Russia.
In many ways, the image of the enemy is crafted by the Russian state-controlled media. Its importance for the authorities can't be overstated – it is the image of the enemy that justifies the immense reach of the Russian state into Russian civil society, ennobles the Russian people and their leaders and the sacrifices they must make because of Russia's aggression.
Read more: A guide to Russian propaganda. Part 1: Propaganda prepares Russia for war