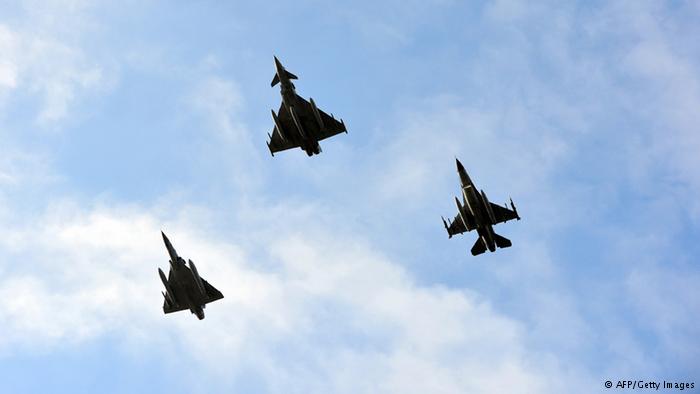 November 10, 2014
Lately, Russian armed forces were involved in several incidents and violations of sovereign air spaces and territorial waters in Europe.
If the violation of neighboring countries air space can be attributed to some kind of error or miscommunication during routine exercises, the violation of Portuguese air space and territorial waters cannot be dismissed as such because of the sheer distance the Russian planes and ship had to travel to commit it.
These Russian indiscretions were seen by almost all military analysts as a test of NATO defense systems, with some claiming it to be a flat-out intimidatory maneuver, but few people saw it for what it really was – a distraction maneuver to cover the direct involvement of the Russian Army in East Ukraine.
A successful distraction maneuver, by the way, because everyone remembers the headlines from this early November. International press highlighted the Swedish Navy maneuvers, the NATO response to the flagrant air space violations in Eastern Europe and the height of these incidents with the Portuguese air space and national waters violation, but no one except for local news mentioned the escalation of Russian aggression in Ukrainian soil.
Just around October 29th when Portuguese Air Force F16 Fighters were escorting two Russian Tupolev Tu-95 bombers out of national air space, 4 500 km away in the Donbas region of Ukraine, the Russian army started reinforcing pro-Russian insurgent positions with Russian military personal, and in some cases replacing them entirely.
By October 31, when for the second time Portuguese Air Force detected two more Russian Tupolev Tu-95 bombers in its air space, already in the Donbas region, in a matter of just two days, some 300 new Russian military vehicles took their positions inside Ukraine.
Finally, by November 5, while Portuguese Navy detected and escorted a Project 865 Russian Navy ship out of Portuguese territorial waters, the Russian Armed Forces started a push to set the frontline in East Ukraine a few kilometers further inside Ukraine.
Because of the unruly nature of the pro-Russian insurgents and the efficient response of Ukrainian armed forces and the countless volunteers that rushed to the front, the frontline was set and stable before the cease-fire and seemed that a counter-attack or even peace talks would terminate the advance of pro-Russians to the West. Only a direct involvement of the Russian Army would change this, so what better way to do this without starting a world war in this age of global communication and social media than a huge distraction maneuver.
And what better distraction maneuver could there be than sending two Cold War atomic bombers 4 500 km inside NATO territory?
Tags: Donbas, Military analysis, NATO, Portugal, Russia's confrontation with the West, Russian invasion, Russian military threat, Russian Navy