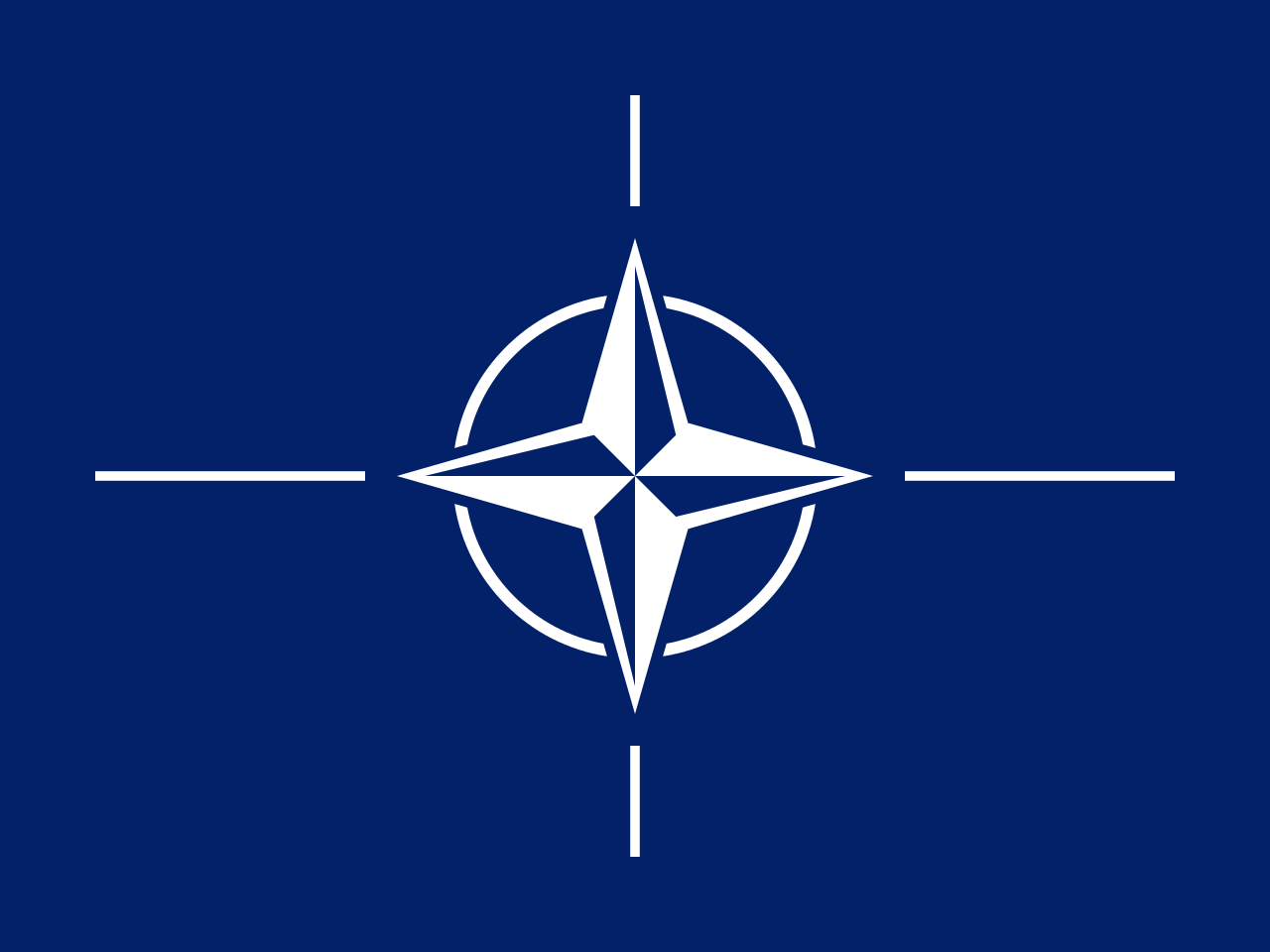 Kyiv – NATO has already suspended all cooperation programs with Russia, and during their September summit, heads of state and governments of NATO member countries will discuss how they can oppose Russian aggression.  This topic and concrete means of helping Ukraine were discussed in a Radio Svoboda (Radio Liberty) interview with Ihor Dolhov, the head of the Mission of Ukraine to NATO and the Ukrainian ambassador in Belgium and Luxembourg.
Radio Svoboda: During his visit to Kyiv, Mr. Rasmussen said that NATO respects Ukraine's law regarding non-block status and that should this law be changed, NATO would respect the altered law as well. Does this mean, in diplomatic terms, that NATO is ready to see Ukraine as part of the alliance in the near future?
Ihor Dolhov: First and foremost, why the Secretary General gave such responses and what he was talking about: what he means was that at the NATO Bucharest Summit of in 2008 it was decided that Georgia and Ukraine would be members of the Alliance. Since then, nothing has changed on the part of NATO – the door is open. Ukraine, on its part, approved the law regarding the bases of internal and foreign policy, which defines its non-block status in 2010. As such, in order to continue some sort of steps to become closer to the Alliance, Ukraine has to make an internal decision. And there are grounds for this, as we can see how quickly public opinion is changing.
Public opinion changes very quickly. While 2-3 months ago quite an insignificant number of citizens stood for joining NATO, sociological surveys in July talk of 40%.
I have data that this number reaches 50%;  this testifies to significant changes in the attitude our Ukrainian society has towards what is happening around Ukraine and how it is possible to guarantee security to the state and all Ukrainians.
It is obvious that we will only be able to speak of this after the parliamentary elections, as the current Parliament will not pass such a law.
I think that it is paramount to speak of this always, as this is what the people are saying. Politicians and Parliament execute the will of the people. Therefore, in order to understand and feel public opinion, we shouldn't say that "we will return to this after the elections," or after something else – we have to understand that this is the kind of work that has to be done constantly, with the involvement of mass media as well.  Currently, the media are a powerful channel that helps form and reflect public opinion and change social moods.
A NATO summit will be held in the beginning of September, during which time the Ukraine-NATO Committee will also hold a session. What decisions should we await from this summit, taking into account the events Ukraine is currently living through and the threats that are facing the West and the Alliance?
I would not want to repeat the NATO Secretary General's words, which he expressed publicly here, during his official visit, but I would emphasize three points. The first thing the Secretary General kept emphasizing was that his visit to Kyiv in the beginning of August, four weeks before the summit, is yet another powerful signal of support for Ukraine in countering the aggression our people has come to face. Second is that under the conditions when all principles of collective security were violated through the actions of the Russian Federation, the very content of the summit which is to take place in South Wales, has changed as well.
Attention is now centered on the question of what NATO and the world are able and should counter the actions of one country with, a country that neglected all possible juridical norms, multilateral obligations, and conducted aggression which resulted in the illegitimate annex of Crimea and the constant feeding of terrorist formations on the territory of Eastern Ukraine with finances, manpower and weapons. This is something that is seen by the world as a new, unheard of and yet unseen challenge, which has to be countered. Therefore, the heads of state and governments of NATO member countries will gather for this summit and talk about what the civilized world and  NATO can counter this aggression with. This is the first part of the summit.
Part two of the summit is to deal with Ukraine, which ended up on the front line of all these aggressive, yet unheard of actions. I would also like to emphasize that the NATO Secretary General emphasized numerous times that under conditions of aggression, NATO is not only ready, but has already made steps in order to broaden cooperation with our country to the fullest. The third thing NATO did is to completely suspend all cooperation programs with the Russian Federation. There is no cooperation with aggressors. Only the diplomatic channel remains.  I will even say that the Russian ambassador and his deputy are not admitted inside NATO headquarters. That's all.
This is reminiscent of the words Edward Lucas has written in his book, "New Cold War." The book is not new, but the author said back then that NATO is doing too little to stop Russia from showing off its prowess. Now, everything is different, but time has been wasted.
Time has been wasted, but we should understand the global situation.  NATO started at the point when the Cold War was over and the hand NATO offered Russia was not an enemy's hand. It was a hand aimed towards cooperation and collaboration. As it turned out, the Russian Federation did everything insincerely on its part. All the actions, all the formats of cooperation that existed turned out to be a screen for the Russian government, who in reality never let go of revenge, of renewing the Soviet Union in some form or other, of spheres of influence and of the fact that Ukraine should remain under this sphere of influence. Why did aggression start? Because Ukraine definitely said: "No, we are going to Europe." And the Kremlin was unable to tolerate that.
During the meeting between the Ukrainian President and the NATO Secretary General, they talked about cooperation within the framework of NATO trust funds. What might be part of this trust aid? 
We can already talk about an approved decision and not abstract things in this regard. During the talks when the Secretary General visited Ukraine, it was said that before the summit we will have a more concrete content for these trust funds. Which trust funds were created additionally for Ukraine? There are four: they are directed towards various defense sector industries. I would begin with something that might not be obvious but is incredibly significant today. It is the trust fund to increase Ukraine's cyber-security capabilities. It is not a secret that recently our resourses have been attacked numerous times. I may say the same about computer technologies, working for the Mission of Ukraine in NATO in Brussels. This problem also exists at higher levels.  NATO feels it, and therefore it is ready to lend help through its trust fund to Ukraine in developing its own national platform which would be consistent with what has already been created in NATO member states.
We are also talking about the fact that one of the practical results of this trust fund's work would be the creation of a laboratory to resist computer attacks in Ukraine. The second trust fund has to do with improving and increasing the level of  logistics systems in the Ukrainian Armed Forces. Because what the Ukrainian Armed Forces faced at the beginning of the aggression in Crimea and then in the east evidenced that we were unprepared for such actions. Our Armed Forces relocated into clear fields in the eastern regions of Ukraine. There is nothing – everything has to be created, restored and supported logistically.
Therefore, through this trust fund, we are hoping that the Ukrainian Armed Forces will receive a modern system based on NATO standards, a system of logistics, supplies etc. Therefore, this way,  we strive to solve several issues – not only the practical task of logistic supplies but also the gradual transition to NATO standards – this is everything the new armed forces need.
Is this consultation support or also financing as well? 
The trust fund is money, first and foremost.  A consulting provision is an important part of any work within the framework of the trust fund. Before we start practical steps, we should understand what has to be done exactly. Therefore, this trust fund for logistics, and the previous one, for cyber security, consist of several stages of execution. The first stage is consultations and examining the situation. However, if we take the example of logistics for the second stage, we are talking about the work resulting in giving the entire software to the Ukrainian Armed Forces to satisfy these needs. The third trust fund is the issue of governance and communication in the Ukrainian Armed Forces. It is also a very important issue, as the departments of the Ukrainian Armed Forces which were relocated to the east because of the antiterrorist operation turned out to be in dire need of communication provisions, as, unfortunately, we can see that very frequently our officers and our soldiers use mobile networks. What kind of secrecy can we speak of, if the majority of communication happens openly? It goes without saying that this requires appropriate measures.
However, soldiers cannot be prohibited from talking to their families.
It is one thing to talk to one's family and a very different one to give commands and data about the enemy's locations and where the attack or retreat should happen.
However, communication with families also interferes, as they can intercept where some roadblock or unit is located. 
I am sure that these issues are under the observation of the leadership of the Ukrainian Armed Forces General Headquarters. We, the diplomats, are not this close to the earth, alas.
As to the final, fourth fund? 
The last, fourth fund is a social aid fund for the servicemen who retire from the Ukrainian Armed Forces. We also talked about the fact that this social aid fund should be reoriented towards basic needs, among which is aid for the people that require prosthetics due to loss of limbs. We hope that this fund will be the fastest and most operative, as wounded people require medical care now. They cannot wait for any kind of summit.
What sum of money is put aside for trust aid? 
There is no talk of concrete sums, as this is a difficult process: the leader country which would take on the majority of financing should be defined and approved, but at the moment we don't even have an evaluation of the needs. We understand that the needs of our Armed Forces are significant, but we also understand that it is impossible to solve all of these issue only by employing NATO trust funds. We are not counting on it. From what we know, for evidence's sake, several trust funds were already created and are currently working for Ukraine. The biggest one is at its second stage at the moment and aims to eliminate surplus weaponry, outdated ammunition and light sniper weapons. This fund is one of the biggest in all of NATO's history. It is presumed that the entire project will necessitate spending of over 25 million Euros.
The second phase started last year; the project is planned for five years. This gives us vague outlines. Another example is social adaptation of the servicemen. Earlier we talked about foreign language courses and management courses for servicemen who retire from the Armed Forces to prepare them for civilian life. Over a thousand people underwent these programs, but if we are talking about financial dimensions, they are quite modest. They amount to 500-600 thousand Euros per year for the support of such reorientation.
When you were talking about trust funds, you were not talking about NATO helping renew the ruined territories. If we remember Afghanistan, such aid was given. Also there was help to carry out elections and work with local government bodies.  Will something similar happen? Ukraine needs this very much in Donbas.
In Afghanistan, and not only there, and not only NATO is working on this issue. There is also the European Union, there is the OSCE, the UN. Of course, the issue of rehabilitating the eastern regions of our country which are now suffering the most from terrorist acts is being raised. I would also like to state that even in the previous stages, when cooperation was done under absolutely different conditions, NATO directed a group of civilian experts to Ukraine, who analyzed and developed very well-grounded recommendations as to the defense of critical infrastructure objects in Ukraine. What is critical infrastructure? First and foremost, they are nuclear power plants, gas pipelines, electricity plants, heating and water supply networks. Everything the numerous terrorist attacks were directed at.
If we return to the beginning of the conversation, can the aggression grow into war between Russia and NATO member states regardless of the fact that there is no more screen and nobody is showing off anymore? 
Unfortunately, we have entered the stage when anything is possible. Nobody wants to fight. Nobody wants their people to die. And, therefore, one of the main topics during the visit of the NATO Secretary General here, during his talks with the government of Ukraine, was the issue of people dying on a daily basis. And not only soldiers – absolutely innocent civilians are suffering; there are children among the victims – something that is completely unacceptable. Nobody wants such suffering for their people.
Source: Radio Liberty
Translated by Mariya Shcherbinina
Tags: Donbas, Military analysis, NATO