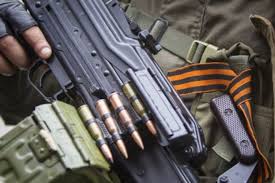 Separatists are trying to disrupt the parliamentary elections in the Donbas.
LNR militants distribute leaflets among local residents with the threat of retribution for voting in the early elections to the Verkhovna Rada on October 26.
A photograph of the letter was posted by Luhansk activist Dmytro Snegiryov on his Facebook.
According to the leaflet signed by the chairman of the "LNR Supreme Council" Karyakin, residents who will participate in the elections, "will be judged on the basis of the martial law," and any members of the precinct and district election commissions will be shot dead.
"We urge you to ignore the elections of the Kiev junta," wrote the militants.
Tags: Donbas, LNR ("Luhansk People's Republic"), News, Ukrainian snap parliamentary elections 2019