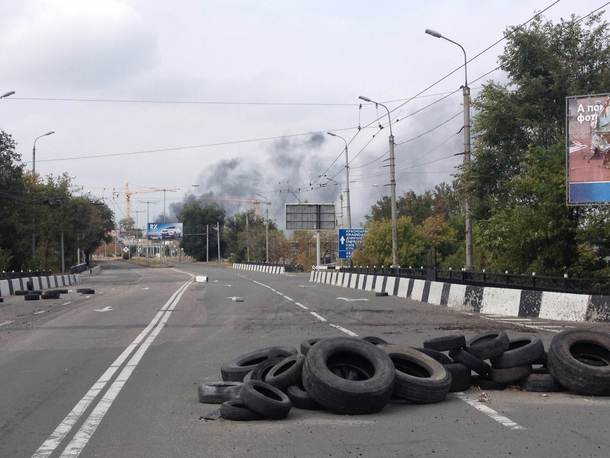 Governor of Donetsk oblast Serhiy Taruta confirmed information concerning a possible exchange of Donetsk airport for territory adjacent to Donetsk.
"Negotiations on the exchange of the airport is really underway. Unfortunately, Novoazovsk has not been discussed in these negotiations – it is to remain an occupied city. The exchange will be carried out for a site closely adjacent to Donetsk. This is a large area." said the governor of Donetsk oblast.
Update: Taruta's
press service later denied
this statement that a deal had been made, saying he was quoted out of context. "This phrase is taken out of context. During the conversation off the record he said that the militants demanded that we give up Donetsk airport. In exchange, they offered to pull out of several villages," said the press service.
The battle for the airport began in late May, with Ukrainian forces retaking it decisevely from Vostok Battalion terrorists from Chechnya & Russia. Yesterday alone, 9 Ukrainian soldiers were killed and 27 wounded.