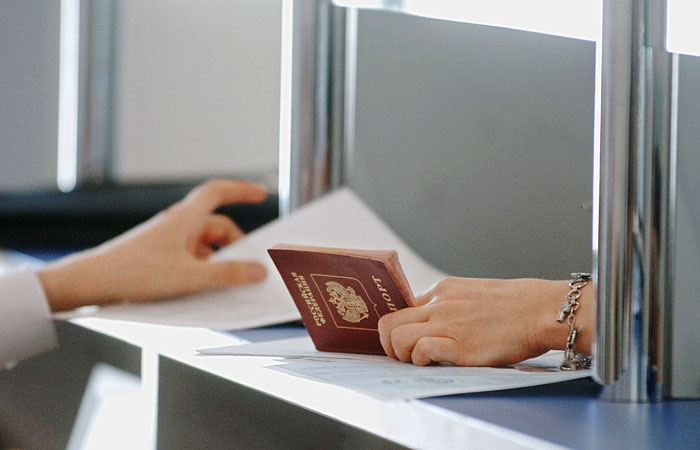 The space industry explains the denial to issue visas with political reasons and have already informed the Russian MFA of what happened
Moscow. September 30. The delegation of the Russian Federal Space Agency ('Roskosmos') and a number of profiling Russian institutions were unable to attend the 65th International Astronautical Congress which launched on Monday in Toronto, Canada, the Russian space industry told Interfax on Tuesday.
According to the agency's informant, it happened because many of the participants of the forum had been denied in the issue of Canadian visas. The 'personae non-grata' include pilot and cosmonaut Sergey Krikalev, who holds the post of first deputy director of piloting programs of the Central Mechanical Engineering Scientific Research Institute, and the general director of this institute Alexandr Milkovsky.
Out of about ten people from the Roskosmos delegation, only the two translators who applied last received visas, the agency's informal said.
"Therefore the denial to issue visas to the Russians is an obviously politically-motivated decision and therefore we decided against sending the Roskosmos delegation to Toronto," the agency's informant said.
He noted that the situation is similar with their Chinese colleagues. Near and Middle Eastern countries also are not represented at the congress.
The agency's informant also stated that the delegations from Russian institutions had paid for the participation of their representatives in the congress beforehand. He added that the Russian MFA had been informed of what had transpired and "is unlikely to let this go without a response."
Canada is one of the countries that imposed sanctions on Russia because of Moscow's position towards Ukraine. Canada imposed the first sanctions on Russia in the second half of March, in response to the referendum on the status of Crimea, as a result of which the peninsula became part of Russia. The sanctions list included Vice Prime Minister of the Russian government Dmitry Rogozin, Crimean Prime Minister Sergey Aksionov, speaker of the Crimean Parliament Vladimir Konstantinov and others.
The sanctions were broadened several times in the aftermath. The last time it happened in mid-September. Back then the sanctions list included Sberbank, deputy Russian Defense Minister, army General Dmitry Bulgakov and Colonel General Yury Sadovenko.
The US also imposed sanctions on Russia as a sign of protest against Moscow's policies in Ukraine. Besides, in April NASA declared it was suspending all cooperation with the Russian side.
In July British sanctions prevented visas from being issued to the Russian delegation which was supposed to attend the Farnborough-2014 aviation fair. The Russian Defense Export Agency saw sour competition in what had occurred.
Tags: Canada, International, RosKosmos, Russia