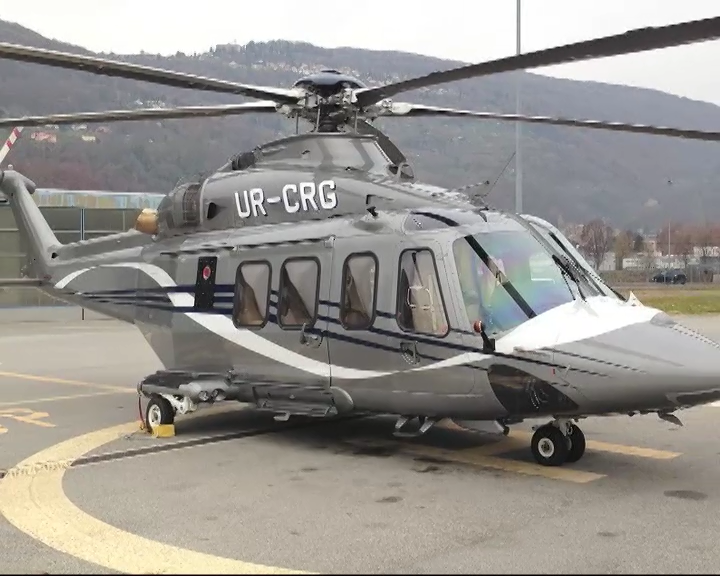 Yanukovych's private aircraft fleet, worth over $50 million, has disappeared along with its owner, reports TSN in its program "Hroshi" (Money), September 23,
It turns out that the corporate jet and two helicopters disappeared not only from sight but also from the Ukrainian registry, where they had been listed under the name of the notorious Tsentravia LLC company in the beginning of this year. Tsentravia LLC also became known for the land fraud in Mezhyhiria, Yanukovych's palatial estate near Kyiv.
After Yanukovych's flight, his jet was seen in the VIP area of the Vnukovo airport in Russia. According to sources, it is still there. It has shown up in St. Petersburg a few times, but generally flies infrequently. However, Yanukovych is covering his tracks in all possible ways. For example, on June 30, the presidential  Falcon jet changed registration, and, on July 18, it was renamed together with the helicopters.
Since that time, the fleet is no longer registered in Ukraine but on the Isle of Man, the self-governing British Crown dependency that is a well-known offshore tax haven. The owner is no longer listed as Tsentravia but a dummy company called Boutique Aviation Limited, which is registered in an inconspicuous building near the city of Douglas, the island's capital.
From the company's founding documents, journalists discovered that the company was created as recently as April 24. Deborah Lynn Hammond and Nicole Hewson are listed as company owners. Both women work at the Wilton Group, a company that provides "tax solutions" and "offshore services" for wealthy clients.
The same Nicole Hewson in 2010 created and managed a firm called Aero Holding Limited, which was created by Tsentravia.
It turns out that, instead of freezing all of Yanukovych's assets, the United Kingdom is saving the looted treasures of the former president with the help of London specialists.
Therefore, it appears that Yanukovych did not sell his jet and helicopters because of a difficult situation. On the contrary, he invested money to restructure his fleet into an offshore company to make it more difficult for law enforcement to locate and confiscate the property.
As previously reported, Yanukovych and his entourage annually robbed Ukraine of an estimated UAH 150 billion.
Tags: News, Yanukovych