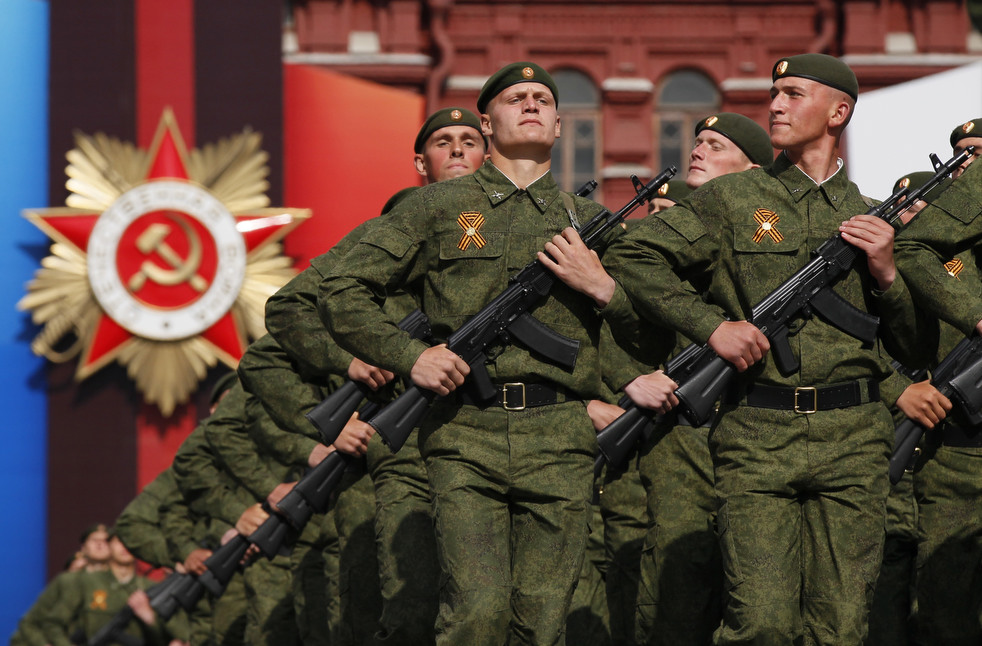 Russian President Vladimir Putin has threatened to expand his invasion to Poland, Latvia, Lithuania, Estonia and Romania, the German newspaper Süddeutsche Zeitung reports.
According to the newspaper, Putin made this statement during a conversation with his Ukrainian counterpart Petro Poroshenko, who in turn, relayed his words to European Commission (EC) President Jose Manuel Barroso, during the latter's visit to Kyiv last Friday (12 September), in which Poroshenko briefed the EU chief on threats.
"If I want, Russian troops in two days could not only be in Kyiv, but also Riga, Vilnius, Tallinn, Warsaw and Bucharest," the German newspaper cites Putin's quote. All of these countries are either former Soviet states or members of the Warsaw Pact eastern bloc. Moscow's army occupied Poland from 1939–1956, the Baltic states from 1940–1991, and Romania from 1944–1958.
Putin has not hitherto publicly threatened NATO and EU with military force. However, a telephone conversation between Barroso and Putin has reached the public domain, in which the latter apparently said: "If I wanted, I could take Kyiv within two weeks." Barroso briefed EU heads of state and government leaders on the phone conversation at their summit at the end of August. Afterwards, the Kremlin reacted by criticizing Barroso for having reported the content of a private phone conversation.
In addition, according to source, Putin warned the Ukrainian president "not to place undue reliance on the EU" since if he wished, Putin could use his influence to block decisions at the European Council through a "blocking minority." Several EU countries have so far been reluctant to impose additional economic sanctions against Russia, calling on the EU to temporize before agreeing to a second round of them. Such decisions require unanimity, and countries such as Slovakia, Bulgaria, Hungary, and Cyprus have agreed to the sanctions only reluctantly.
Tags: Estonia, Featured, International, Latvia, Lithuania, Poland, Russia, Russian military, Warsaw Pact