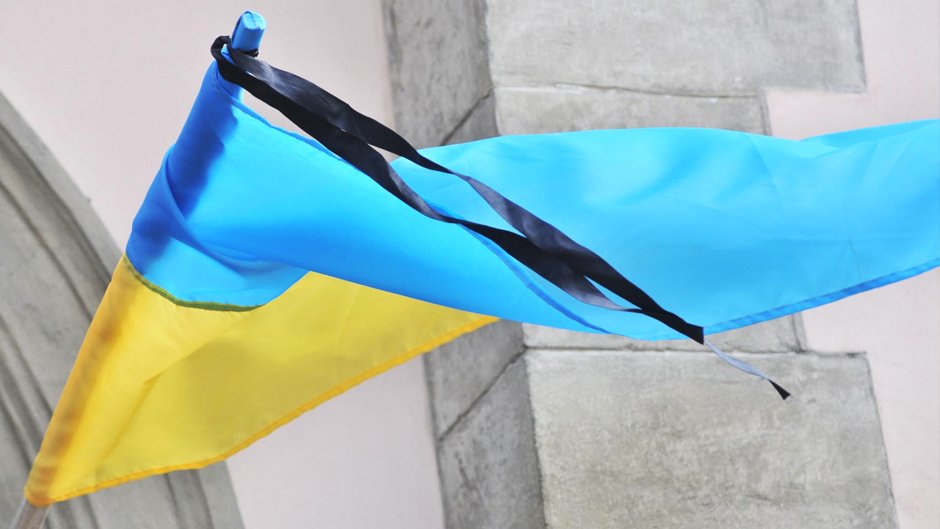 The Ministry of Defense of Ukraine "with deep regret" announced the "marty'rs death" of the Military Commissioner of the Amvrosiyivka District Military Commissariat, the Lieutenant Colonel Volodymyr Moskovka, during torture by pro-Russian terrorists of illegally detained Ukrainian servicemen in Snizhne on August 29, the ministry's website reported, August 31.
According to the Ministry of Defense, on August 27, Military Commissioner Lt. Colonel Volodymyr Moskovka, along  with his son and a friend, was returning to Amvrosiyivka in his car. On the outskirts of the city, his car was stopped by soldiers of the 331st Airborne Regiment of the Armed Forces of the Russian Federation, who, after verifying the men's documents, detained them and took them to the Russian army field camp near Snizhne.
The following day, the detainees were transferred to the terrorists who currently control Snizhne. On August 29, the criminals staged a show punishment of the Ukrainian soldiers. The local pro-Russian separatists also participated in the beatings. During torture Moscovka suffered a heart attack and died in his son's arms.
"The circumstances and nature of the death of the Ukrainian officer Moskovka demonstrate once again the cynical nature and disregard for all norms of international law and the principles of Christian morality by the forces of the Russian Federation, the terrorists and Russian mercenaries," the ministry stated.
The fact that the 331st Airborne Regiment of the Armed Forces of the Russian Federation turned over the Ukrainian officer to criminals "is especially cynical given the manner in which the Ukrainian side is handling the Russian servicemen who have been detained on Ukrainian territory with  regular  weapons and military equipment, including  the 10 paratroopers from the same 331st Airborne regiment, who have already been turned over to Russian authorities," the statement said.
The Direction of the Ministry of Defense and Armed Forces of Ukraine expresses "its deep condolences to the family and friends of Lieutenant Colonel Volodymyr Moskovka, who died at the hands of terrorists and Russian mercenaries. This heinous crime will be properly investigated and the persons responsible will receive the most severe punishment," the ministry concluded.
Source: 
mil.gov.ua
, translated by Anna Mostovych
Tags: Donbas war (2014-present), News, Russian invasion, Russian mercenaries, Russian military crimes, Torture, Treatment of Ukrainian prisoners, Ukrainian prisoners of war (POWs)