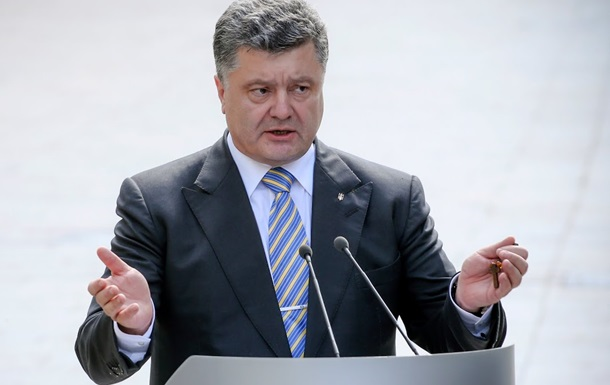 The situation in the Donbas is extremely complex but under control, President Poroshenko said at the opening of an emergency session of the National Security and Defense Council (RNBO) on Thursday, August 28, 2014, reports Korrespondent.
Poroshenko explained that units of the Russian army have come to the aid of the illegal armed groups operating in eastern Ukraine after the successes of the ATO (anti-terrorist operation) forces.
"Columns of heavy equipment, a great quantity of weapons, and regular military units of the Russian Federation have come from Russia through the uncontrolled border areas to rescue the gang of terrorists," he said
The president also stated that the situation in the east of Ukraine was complex but that it was under control. "I will be honest. The situation is certainly extremely complex and no one is going to downplay it. However, it under control — sufficiently under control that we must avoid panic and keep a cool head, common sense, and evaluate our next steps," he said.
Poroshenko stated that Ukraine is capable of responding to the threat of military aggression. "We're able to protect ourselves. Yes, we do need modern hi-tech weapons and we need funds for intelligence. These negotiations have been completed by now and I am convinced that our situation in that respect will improve significantly." he said.
Poroshenko appealed to Ukrainians for calm, unity and solidarity. "Military operations are taking place in the Donetsk and Luhansk oblasts. They represent not only the liberation of the Donbas but also the defense of all of Ukraine. Right now, during these days, during these hours, the real struggle for the true independence of our country is taking place," he stated.
According to the National Security and Defense Council, Russian troops have seized a number of towns in the south of the Donetsk Oblast. As a result, the president has cancelled a planned visit to Turkey and called an emergency meeting of the Security Council.
korrespondent, translated by Anna Mostovych
Tags: Donbas, News, Petro Poroshenko