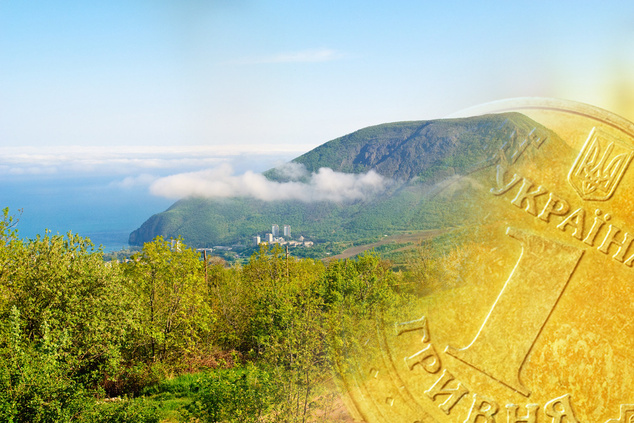 by Oleksandr Moiseienko
The Depositors Protection Fund, set up in Crimea after Russia's annexation of the peninsula, has paid out (in rubles) the equivalent of 5.7 billion UAH [$435 million USD] to citizens who kept their savings in Ukrainian banks. The main compensation recipients are PrivatBank clients, who have already received over 3 billion UAH [$229 million USD]. Oshchadbank clients have also been given their share: 1.6 billion UAH [$122 milli0n USD].
According to Forbes, the Fund received 214 thousand compensation requests and 164 thousand have already been fulfilled. These requests include clients from 38 Ukrainian financial institutions, even those continuing to serve clients. Those who refused Russian citizenship cannot file a claim with the Fund. Eligible claimants could receive compensation for up to 251 thousand UAH [$19 thousand USD], which constitutes 700,000 rubles.
Meanwhile, as Forbes previously reported, most banks have transferred their clients' investments to continental Ukraine. Delta Bank's Deputy Chairman of the Board Valentyna Dudko explains that clients retaining Ukrainian citizenship can petition the Kherson branch of Delta Bank for their balance. In addition to traditional documents, they will have to provide proof that their place of residence has not changed in order to receive the money. However, it is unclear how a change in the actual place of residence affects the bank's obligations.
VAB Bank did not give a straight answer on the question of whether a 'newly-made' Russian citizen would be able to receive their money. "The situation has a plethora of legal nuances, therefore we take an individual approach to every single case," said bank spokesman Oleksandr Ishchuk.
SK Group's company lawyer, Dmytro Bohdan, notes that most Crimeans have not changed their citizenship, instead they have received an additional Russian citizenship. "The number of those revoking their Ukrainian citizenship is small, since it was not required in order to receive Russian citizenship in Crimea," concluded Bohdan. The lawyer stressed: If the bank refuses to pay the deposit, the client has the right to bring a lawsuit to recover the debt from the bank on continental Ukraine.
Meanwhile, it is becoming increasingly difficult to receive money from the Fund itself. Ukrainian banks have refused to provide information regarding their obligations to  Crimean depositors. As a result, the Fund has decided to delay payments for a little while. "Although the Fund initially paid out money to all applicants, now compensation payments have been suspended and more documents are being demanded from clients. They are required even for clients who have already handed in a full document package, the same one which previously merited payments," explains Natalia Ulyanova, the director of international tax planning company ICF.
The Fund intends to demand that the deposits be repaid to Crimean citizens by the Ukrainian banks, despite the fact that those banks suffered significant losses as a result of the annexation. The Fund is not simply issuing payments, but is also demanding that a 'rights agreement' be signed. This kind of agreement was recently sent to the state-owned Oshchadbank. "The process for extracting deposits being used by the Fund is ineffective, since the decision about collecting funds is made by the Crimean court, which is on unacknowledged, occupied territory," Ulyanova emphasizes, adding that no Ukrainian bank will cooperate with this decision. Also, the Fund has seized the remaining Crimean assets of Ukrainian banks through the Crimean courts. A striking example of this was the Ukrainian subsidiary of Raiffeisen. The Crimean assets of Raiffeisen Bank's subsidiary Aval were seized in accordance with a decision by the Crimean courts.
---
Source: Forbes
Translated by Mariya Shcherbinina, edited by Elizabeth Martin
Tags: Crimea