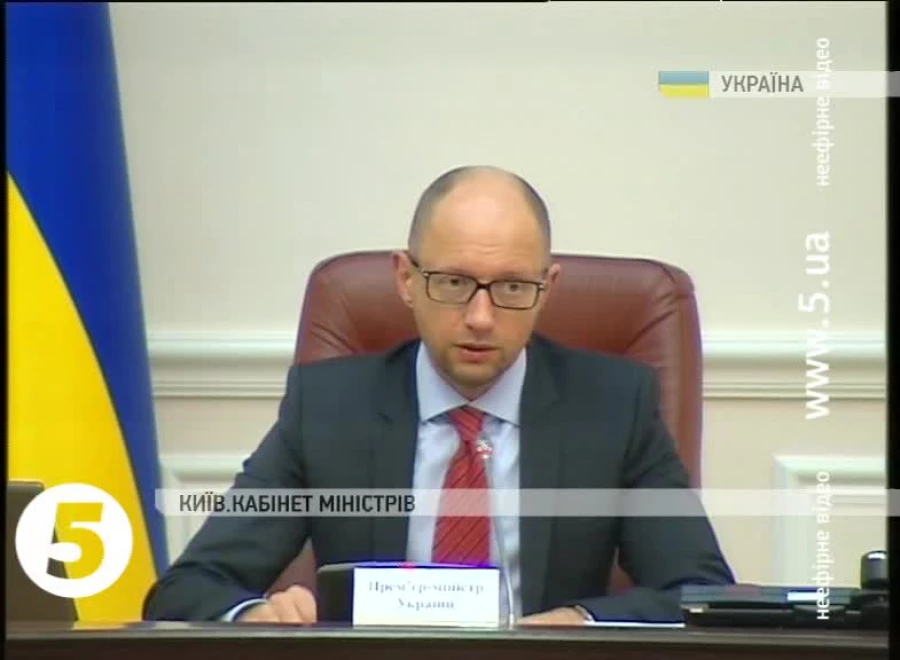 Terrorists are deliberately destroying the infrastructure of the Donbas, and the amount of damage is already worth billions of dollars, Prime Minister Arseniy Yatseniuk said at the opening session of government, Thursday, August 20, as reported by channel 5.
"It is very difficult to have a functioning economy and a strong financial sector under current conditions, when there is a war, supported by the terrorists from the Russian Federation. Every day we are losing our economic potential," he said.
"According to our data, the terrorists, who are directed by Russia, are deliberately targeting  our most critical elements of infrastructure: mines, power plants, power grids, bridges, railroads, communications. Every minute, they are intentionally causing millions of losses to Ukraine. These are deliberate actions to strangle us economically. Russia realizes that the cost of restoring the Donbas is no longer in the billions of hryvnias; it is in the billions of dollars," Yatseniuk said.
His view was reinforced by the Minister of Finance Oleksandr Shlapak., who told the Cabinet of Ministers that about a third of Donetsk is now at risk of flooding due to deliberate damage, reports RBK-Ukraine.
"We had not expected this change of tactics by the terrorists. Realizing they would not remain or live there, the terrorists are totally destroying the infrastructure. You know the critical situation in the mines — both private and government owned. They are deliberately aiming at the ground infrastructure;  they are ruining the energy grid. When there is no energy, there is no way to pump out the water, and the groundwater rises. A third of Donetsk is at risk of flooding," Shlapak said.
Translated by Anna Mostovych
Tags: Economy, News, Russian state terrorism