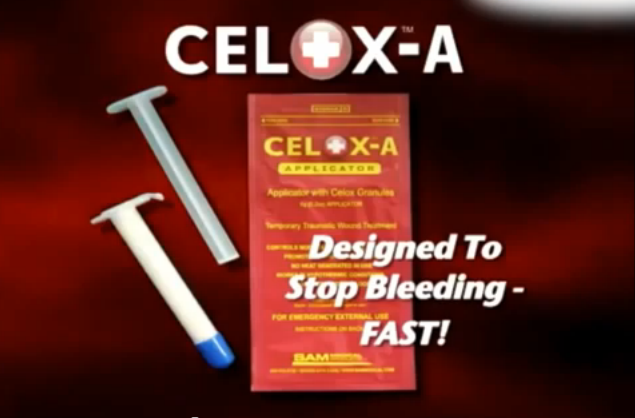 Celox is a very effective hemostat granule. It is made of a propriety composition which contains chitosan. Chitosan is a natural polymer extracted from shrimp shells and highly purified. Celox's composition is protected by 3 international patent applications. Celox absorbs blood and forms an adhesive gel that seals the wound. It works independently of the body's normal clotting mechanism and can clot hypothermic or even heparinised blood. In testing by the US Navy Celox was the only product to obtain 100% survival. If applied to the bleeding vessel Celox can stop the severe bleeding from a severed artery.
The underfunded Ukrainian Army does not provide the deeply needed Celox for its soldiers. Many volunteer-run initiatives are bringing Celox, as well as other crucial Individual First Aid Kit components, to the soldiers up front. Please consider donating to IFAKs to Ukrainian soldiers, Patriotdefense, Saving Lives in Ukraine.
For an overview of ways to help the Ukrainian soldiers, please see our List of verified ways to help the Ukrainian Army.
Tags: Archive, Donbas, Help, Help Ukraine, Resources, Ukrainian Army, Ukrainian civic society