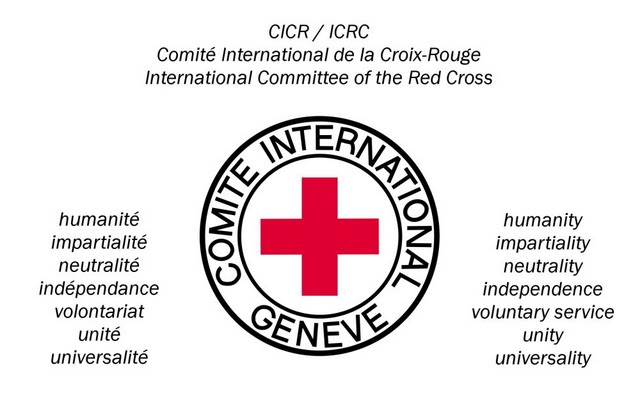 At the August 6 briefing, Ukrainian National Security and Defense Council spokesperson Andriy Lysenko announced that terrorists had kidnapped three Red Cross representatives.
A video was shown of intercepted calls, in which a group of terrorists report to their leader about the capture and detention of several Red Cross representatives.
The terrorists claimed that they had detained three people: a driver, a translator, and a member of the Red Cross.
The terrorists were ordered by their leader Girkin to throw the prisoners into a "hole".
(Call intercept starts at 6:50 min.; video in Ukrainian and Russian.)
Lysenko said the call intercept was made in the last "day or two". Ukraine is currently in touch with the Red Cross in order to identify the Red Cross employees and determine the place and circumstances of the kidnapping.
 Source:
www.pravda.com.ua
Translated by Christine Chraibi, edited by Elizabeth Martin
Tags: Donbas war (2014-present), Kidnapping, red cross, RNBO, Terrorism