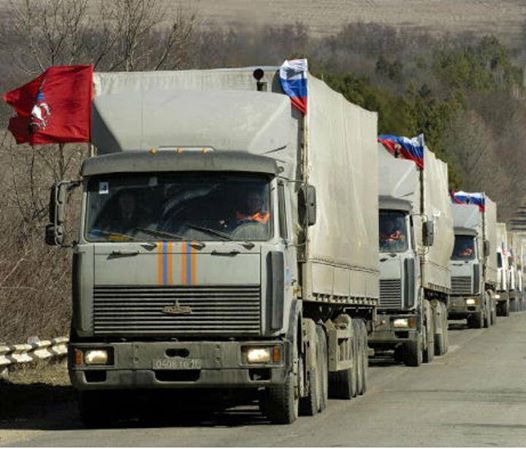 Roman Burko
On August 13 around 19: 30-20:00 most of the information channels of the Russian terrorists (groups in social media, forums, Zello channels) started cranking out disinformation en masse. According to the false messages, the Ukrainian troops allegedly broke out of the Luhansk airport area and are engaged in a battle with tanks (!) in the village of Novosvitlivka, located on the key highway M04, connecting Luhansk with Russia.
"This maneuver is explained not only by tactical but also political motives. It is from this direction that the entrance of the Russian humanitarian convoy onto the territory of the so-called "Novorossiya" would have appeared the most logical," emphasizes the site Russian Spring, a mouthpiece of the occupiers.
We checked this information and contacted the Ukrainian security officials at the airport. The ATO had not carried out these maneuvers. This leads to the conclusion that Russia organized media support for its provocation with the entrance of the "humanitarian convoy" from the direction of Izvarino, which, according to the plan of the Russian special services, is to be shelled by the "Ukrainian punishers" somewhere near Novosvitlivka. The punitive function will obviously be carried out by the Russian-backed militants controlling this area.
We ask to make the preparation of this scenario as public as possible in order to thwart the possible plans of the Russian special services.
Together we will win! Glory to Ukraine!
Source:
Roman Burko's FB
, translated by Alya Shandra, edited by Nata Abbott
Tags: Donbas, Donbas war (2014-present), Humanitarian aid to Ukraine, Russia, Ukrainian Army