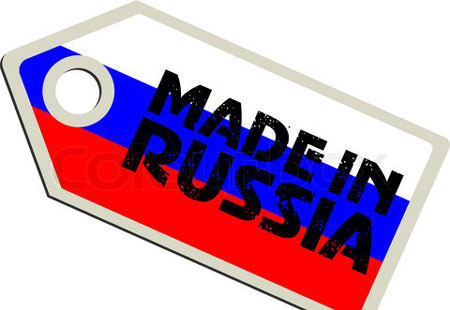 The capital city might impose its own, local sanctions on Russian goods.
Members of the Kyiv City Council are proposing that supermarkets designate goods produced in the aggressor country with special stickers with the Russian flag, reports Channel 5.
The bill proposed by Svoboda party Kyiv City Council member Ruslan Andriyko has already been examined by the permanent committee for trade and business.
Andriyko also proposed to placing goods produced by the northern neighbor [Russia] on a separate shelf in shops. However, part of the committee members called such a decision impractical and said it would cause inconvenience to retail chain workers.
In addition, Svoboda proposes that the next Kyiv City Council session agenda included the ban on performances of Russian singers, comedians, and other cultural activists in Kyiv. The list includes 511 names. According to the author of the bill, all of these people publicly supported Russia's aggression against Ukraine.
"The bill provides a group of measures to ensure the security of Ukraine's information space and implement personal sanctions from Kyiv regarding goods made in the terrorists state of Katsapstan (katsap is a slang word for Russians by Ukrainians – Trans.). Abdulin, Babkina, Bezrukov, Boyarskiy, Valeriya, Gazmanov are unacceptable: people openly supporting the Kremlin's aggression against us, Ukrainians, are coming here and performing," Andriyko explained his position.
It should be noted, after Russia's aggression and the information campaign about the bar codes for Russian and Ukrainian goods, citizens of the capital started paying attention to the country of origin [for goods]. Some supermarkets designated Ukrainian goods with stickers that said "Buy Ukrainian!"
"If I can help Ukraine and not give money to Russia, then it's not hard for me to look at the code. We have a lot of our own good products. And often they are cheaper, which is very important for our family," Elena, a young Kyiv mother, told Ukrainska Pravda.
Another shopper, Kostiantyn, agreed:
"My wife has been looking at the country of origin. As it turns out, Russian goods were a small precentage in our house even before. But since the war, we have stopped buying all Russian products. I don't want to pay the invaders who killed our people," the Kyivan explained.
---
Source: Pravda
Translated by Mariya Shcherbinina, edited by Elizabeth Martin
Tags: boycott, International, Kyiv, Russia