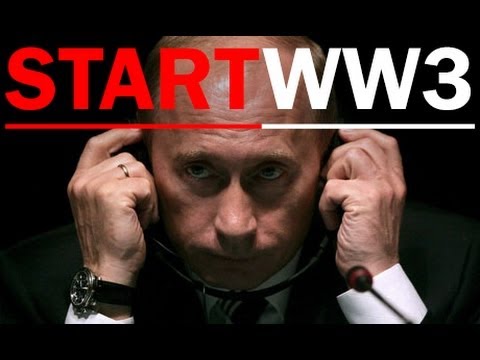 The Kremlin's claims of a possible war in Europe in the near future are not schizophrenia, as many thought, nor an intimidation of Europe, and even not another one of Rogozin's unskillful bluffs.
These are the Kremlin's dreams that were generated by despair. Dreams of a war which will write off everything: Crimea, and the hysterical propaganda, and Eastern Ukraine, and the Malaysian Boeing …
And then the negotiations will begin and will result in Russia getting the Crimea… or at least a part of the Crimea… or at least Sevastopol… well, or at least the Black Sea Fleet will remain at their bases.
In case somebody doesn't like not like the story about war in Europe, we can call in Dmitry [Medvedev], he has a story about a world nuclear war. Dmitry's story is very scary. Well, he already told it back in January.
Also, Primakov and Milosevic have their pretty believable version about the beginning of World War III, like when NATO began to discipline Milosevic.
Dreams…
Usually they end up in The Hague.
Reader's comment in the original Ekho Moskvy publication:
Have you forgotten that the war should also write off Olympics in Sochi thefts, corruption, and fair-à-la-Putin elections? And destroyed Russian economy. And reducing the budget for science, education and medicine. An increase in the retirement age. For theirs yachts, palaces, fur coat repositories
By Konstantin Borovoi
Source:
echo.msk.ru
, translated by Oksana Halby, edited by Alya Shandra
Tags: Crimea, International, Putin, Russia's confrontation with the West, Russian militarism, Russian military threat, World War III / WW3 / Third World War