"Putin's favorite journalist," Andrey Kolesnikov from Kommersant is broadcasting a very interesting thing. He is broadcasting, and not expressing his own opinion, the text makes it obvious.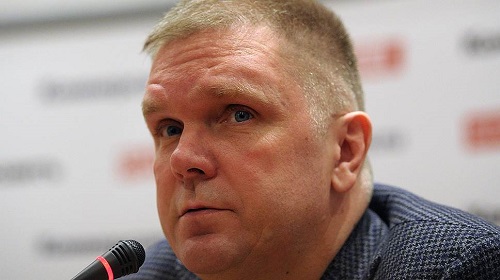 It is not excluded that the Russian president, not trusting anyone fully, does not want to receive another information channel – counting on the "black box" decryption to be controlled by a big number of specialists from various countries, and that in reality this situations is not one in which the Brits may hide something or even intend to do so. 

And if in the end at some moment we do find out that the rebels have had something to do with it, it will radically change the attitude towards them. Even if it turns out that it was by pure accident… 

Children, adults too, and the elderly who have died for nothing are the red line he cannot cross, nonetheless. Covering for those who did it, knowing that they were the ones responsible… No, he will not burden his soul with such a sin. It is not worth it. 

But in order not to cross it, he has to now who did it. It seems he has received all the information he could have from his sources. Now he would like to get information from others. And of course, not SSU workers – everything is already crystal clear about them.

If, I repeat, it turns out, the resistance fighters really did not know that the Boeing was taken down before the plane parts and bodies of the victims started raining down on them – then the policy of the relations with the fighters of the resistance will be reexamined forever.

Yes, Vladimir Putin will refuse to work with them.
So Putin "doesn't know" who downed the plane but if it (SUDDENLY) turns out to be the rebels, he will refuse them. Such an overt signal to the western popular opinion.
This, it seems, will be followed by the tactics of "nobody will know the truth," "there are many different opinions," and "not everything is black and white."
It is obvious that not "black boxes" will clear anything up or tell anything. The "black box" doesn't offer a view at those who pressed the button.
Therefore I decided to write a couple of words about what I would do were I in Putin's shoes in the situation with the Boeing.
I can understand those who despite everything continue convincing themselves and everyone around them that the Boeing was downed by anyone other than the rebels quite well. I remember very well how, as an upperclassman in school, I watched a documentary about the South Korean Boeing that was downed in 1983. The film strived for objectivity, they showed various points of view, there was gut-wrenching underwater footage that showed various children's toys, they interviewed pilots etc. And despite the fact that it was obvious the Boeing had been downed by Soviet pilots that had carried out an idiotic order, I was sitting and convincing myself: well there are definitely some sort of espionage tech there. There was definitely something fishy there, which is why they took it down.
It is a normal human characteristic – even in internal dialogue with oneself to fight for the interests of one's own (as much as you understand them in light of your age, education and life experience).
Now everything is known about the South Korean Boeing, even what Andropov said:
"It was presumed that the airspace was violated by an intelligence jet and it turned out to be a civilian plane. There are human victims," he explained. And added: "Of course, it's a pity the people died, but our air-defense system acted correctly." 
And many of us continue to try to prove to ourselves that somewhere among the passengers of that plane was a spy who wanted to take a picture of the Soviet state from the airplane. What sense is there in this? None. But just don't admit it and that's it.
From my point of view, it is the classical example of erroneous understanding of the country's interests.
So they took it down by accident. As a result of an incorrect command. A horrible tragedy. It happens. We apologized, we grieved. We paid compensation. We go on living. Nobody hates us.
The situation with the Malaysian Boeing is similar. I do not intend to gather any evidence in this post that it was downed by the rebels, but there is enough. They announced that they had downed a transportation An-26 jet, and found the fallen passenger Boeing an hour later. What else can be said here?
Of course, we can talk, but I am sure that all those who have studied the situation just a little have a clear understanding that the Boeing was downed by the rebels' "BUK," it's just that some cannot admit it, and some are lying to themselves and the rest, thinking that they are defending the country's interests this way.
The most important question is the following: did the rebels (and Russia, which is standing behind them) intend to destroy the passenger airliner – to commit a terrorist act against civilians? I am convinced there was no such intent. Combat is underway. People are shooting at each other, with missiles as well. Maybe intelligence information was wrong, maybe they didn't know how to use the "BUK," but they downed a passenger plane. It's a tragedy. But it is war. Such things happen.
Americans have also downed passenger planes, and the on-land civilian convoys that were seen as military ones and destroyed (with dozens of victims) go without saying. In Iraq, Afghanistan, Serbia. There have been many such instances everywhere. It is war.
They are not only shooting at civilians, they are shooting at their own people, there is a special term for this – "friendly fire." Contemporary military science does not know a way to conduct military action and not suffer collateral damage.
Paradoxically, the relative level of losses from friendly fire has grown with the transition to high-technology wars. About 23% of the overall number of fallen soldiers in the American army during Operation Desert Storm were the victims of friendly fire. After this the US employed a number of means to prevent such instances, however during the invasion of Iraq in March-April 2003, the situation did not change significantly – the operation was notable due to a whole series of mistakes made by the artillery, pilots and tank drivers (this is from Wikipedia, which cites a reliable book).
It seems to me that everyone will breathe easier should the rebels and Russia say the following: the plane was downed by armed formations that were acting in the east of Ukraine. In the combat zone. Nobody was planning on doing this. It is a tragic mistake. Such things happen, though this does not make things easier for any of us. We share your grief and mourn the dead. We will pay compensations to the families of the victims. (These compensations will be less than what Sechin and Yakunin are stealing on a monthly basis. The Americans paid $300 thousand to the families of the passengers of the downed Iraqi Airbus).
Will the Earth go out of orbit because of this? Will they take away Crimea? Nothing will change for the worse, instead, popular opinion in European countries will soften. All of these hellish front pages will go away. Because today our position (including what Kolesnikov said) is seen as "not only did they down the plane, they're also mocking us."
After this they will have a million and one Ukrainian problems left – we will spend many years trying to get out of this, but this is a totally different topic.
But in the Boeing situation in particular, it seems to me, it would be the best position for Russia from the perspective of strategy.
Source:
Navalny

Translated by Mariya Shcherbinina
Tags: International, Malaysia Airlines flight MH17, Navalny, Russia