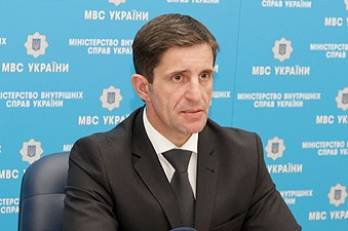 In Donetsk oblast, the illegal armed formations are holding orphaned children hostage, to use them as a "live shield," claims advisor to the Head of the Ministry of Internal Affairs Zorian Shkiryak.
"Unfortunately, our attempts to solve the issue of evacuating the sick children from the conflict zone in Donetsk oblast have not yielded any results. PRD mercenaries are categorically prohibiting us from taking the kids out of the ATO zone," reported Shkiryak to Interfax-Ukrayina.
According to him, there are 135 sick children from the Donetsk City and Donetsk Oblast orphanages (41 and 48 kids respectively), as well as Makiyivka orphanage "Malyatko" (46), where HIV-positive children are allocated.
Overall there are 323 children in Donetsk oblast, in particular orphans and boarding schools populaces which require immediate evacuation.
Z. Shkiryak said that the representatives of the self-proclaimed "People's Republic of Donetsk" are constantly blocking any attempts to solve this issue for known reasons, continuing blackmail and are prohibiting evacuation with threats to the personnel.
"However, together with the head of the Oblast Administration Sergiy Taruka, with the involvement of several mediation groups, we are doing everything possible to organize the evacuation of the children and their transfer to a safe zone under the state's patronage 24/7," assured the MIA representative.
According to him, all conditions for accommodation, medicine, medical personnel and monitors have been prepared to accept the children in other oblasts and cities in Donetsk oblast which have been freed from terrorists.
"I would like to emphasize and officially warn that everyone who interferes with the children's evacuation and plays to the terrorists' advantage will be identified and severely punished according to the laws of Ukraine. This is an exceptionally grievous crime, as we are talking about endangering the lives of our children," stated Z. Shkiryak.
Source: Interfax
Translated by Mariya Shcherbinina