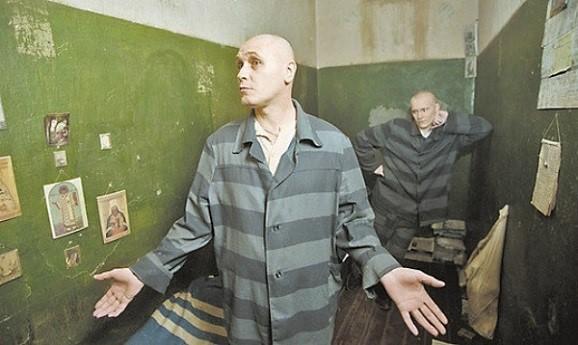 Terrorists have freed inmates from the prison colony in Horlivka, Andriy Lysenko, spokesman for the National Security Council, said at a press briefing, reports Ukrainska Pravda, July 24.
According to Lysenko, the militants, who have suffered substantial military casualties, have released and armed 150 prisoners and are using them to intimidate the local population and to resist the forces of ATO (antiterrorist operation).
In addition, the road that leads to Horlivka has been mined. Militants, who are non-Slavic in appearance, have established their base there, on the territory of the No 48 school, and have mined the area around it, he said.
Apparently there are many more prisoners available for terrorist activity. The head of the State Penitentiary Service of Ukraine, Serhiy Starenkyi, said that about 25% of all prisoners in Ukraine are serving their sentences in areas of Donetsk and Luhansk oblasts that are currently under terrorist control, reports ZN.UA.
In Donetsk and Luhansk, currently under the control of Russian terrorists, numerous cases of killings of civilians have been recorded, as well as lootings, robberies, and the seizure of public and private buildings. Also Donetsk residents are being kidnapped for ransom from their families.
photo: mediananny.com
Tags: Donbas war (2014-present), News