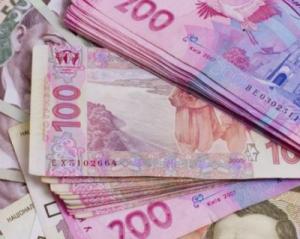 Assistant head of the financial service of one of the Mykolayiv oblast military units issued herself a bonus of 140 thousand UAH and used it at her own discretion.
This was reported by the Mykolayiv district attorney in supervision of military laws of the Souther region of Ukraine, reports UkrInform correspondent.
"The court received accusations against the assistant head of the financial service of one of the military units in Mykolayiv oblast. It has been established that the "assistant," having taken advantage of her position, illegally received a monthly bonus and used, for personal interests, funds from the military unit on an overall sum of almost 140 thousand UAH," said the office of the prosecutor.
Besides, the financier caused material damages to the state because of negligence on a sum of 117 thousand UAH.
The woman was informed of the charges according to part 1 article 364 of the Ukrainian Criminal Code (abuse of power) and part 1 article 367 (negligence). She is to face community service of two years or a jail sentence of up to three years.
Source: Crime.In.Ua
Translated by Mariya Shcherbinina