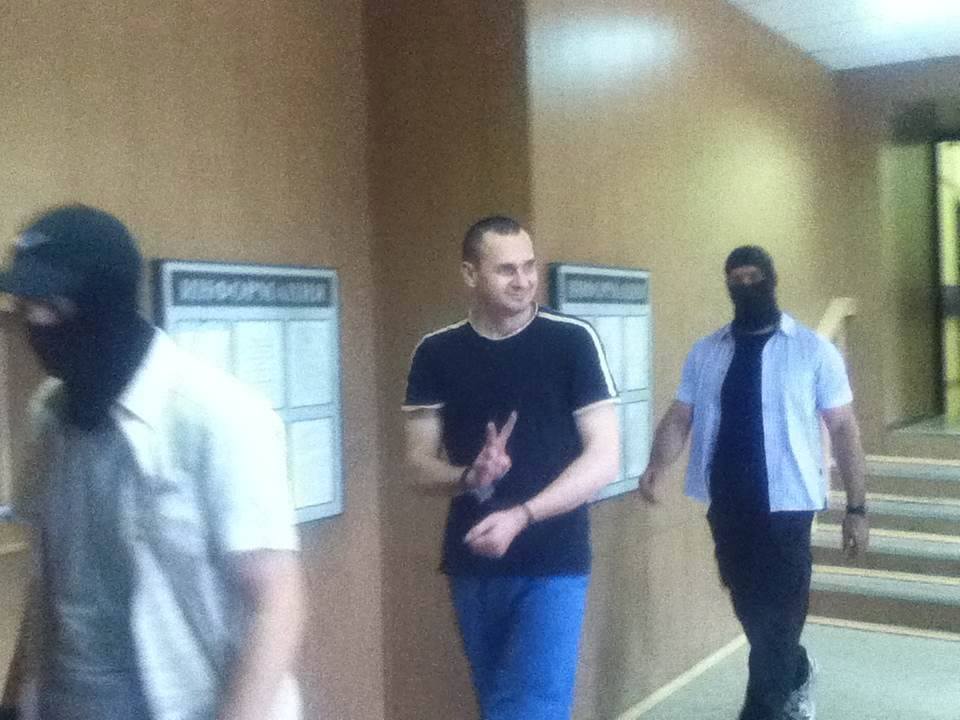 "ARC Mobil Team" human rights activists in Crimea reports that according to Oleh Sentsov's defense attorney, Dmitry Dinze, the hearing to extend Oleh's detention period has been postponed until July 7th, 2014 at 11:00 AM. It will be held at Lefortovo Moscow district court with Judge Galihanova presiding.
Oleh is holding up, even though according to his sister, he looks 10 years older.
Ukrainian filmmaker and activist Oleh Sentsov was arrested by Russian FSB agents in Crimea on May 11th, 2014. He was tortured by the FSB demanding that he admit his guilt in an attempt to organize a terrorist act. He has been held in Lefortovo prison since May 26th, 2014.
Lefortovo is the de facto official FSB prison.
Three more Crimean activists are being detained in this same case: antifascist and eco-activist Oleksandr "Tundra" Kolchenko, photographer and lawyer Hennady Afanasyev and historian Oleksiy Cherniy.
Please, join "Freedom to the Political Prisoners in Crimea" campaign!
Tags: #LetMyPeopleGo, Crimea, Oleh Sentsov, Political prisoners, Torture