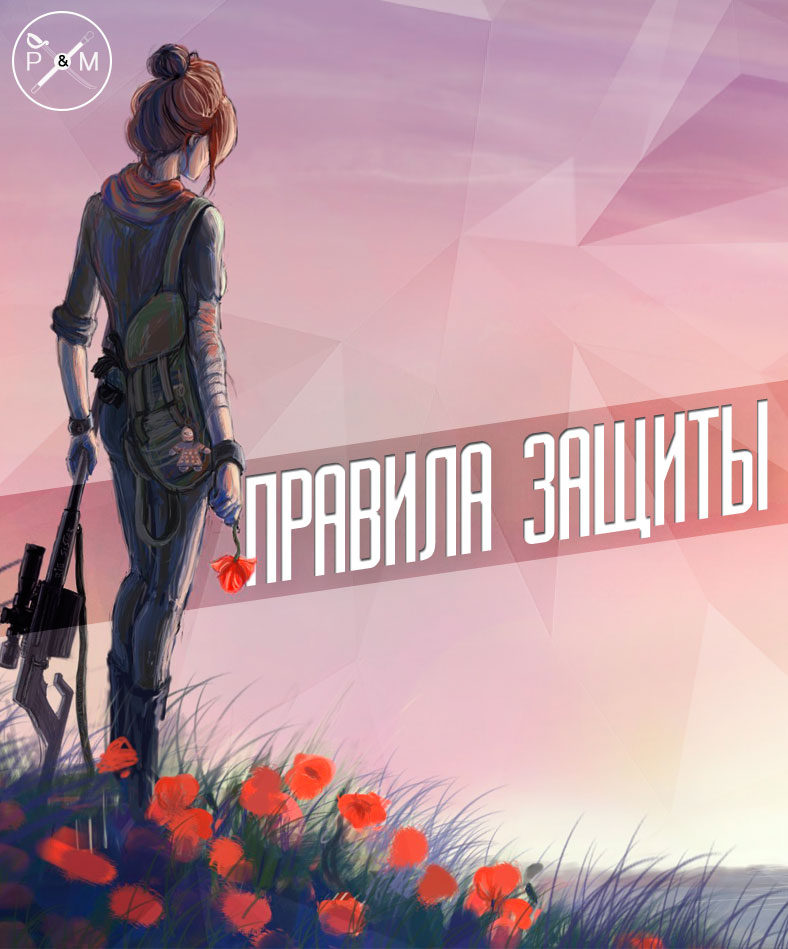 As the peace treaty with Russia draws closer (or not), the number of Ukrainians who question the worth of Russia's word grows. Naturally, it is worth nothing. This is why the new peace and status quo with Moscow has to be built upon an honest word. We offer five main mechanisms which may really and effectively protect our country. 
It is obvious that the ceasefire declared by Poroshenko is not only a PR move, but one of the many demands made by the higher sides (probably Europe as well, to maintain its imagine) for successful talks. The position of the "guy who did not shoot," though week from the military point of view, is very strong from the diplomatic perspective and above all allows, as we have written before, to choose one of the Donetsk gangs and make it the main one by holding it responsible for restoring peace in the region. Presumably, we are talking about the gang headed by Rinat Akhmetov, a.k.a. "Akhmet."
But in any case the talks will lead to some new peace with Russia. Oh, the venerated XIX century, when in the case of violation of a peace treaty, the countries responsible declared war against the rascal that discarded international law! Now everything is different. Even if Russia deploys the army in Ukraine on the next day after signing the treaty, it will only lead to the deepening of the concern of our big European and American friends.
What to do? How can a weak and poor state with a desolate army counter a fuel superstate with a militaristic authoritarian government? When Chinese representatives hinted at the threat of invasion to the leader of Singapore, the famous Li Quan Yu, he (an ethnic Chinese man) responded: "Singapore is too small of China. The benefits of its conquer are incomparable with the problems which will emerge in case of an attack."
The only way for Ukraine to protect itself is to turn from a tasty green caterpillar into a poisonous orange-and-black one. In biology it is called warning coloration. Let our being eaten be connected with VERY big problems.
What should be done for this to happen?
A people's army has to be built in Ukraine. 
We have written numerous times that the professional army is not protecting Ukraine but the interests of the political elite which, essentially, pays salaries to the soldiers. Naturally, the elites are scared of arming the people, especially those inflamed by poverty and corruption. But the people don't have to be armed. What is necessary is to carry out mass trainings with knowledgeable instructors (unlike what is happening now), and during these trainings to cast out all insane and incapable ones (unlike what is happening now), and to form local departments out of loyal and able ones. The crown jewel of every department has to be the local military commissariat, which would stock all necessary types of weapons (unlike what is happening now) and a folded organisation structure in case of war. If the Defence Ministry of Ukraine constructs such a system, then in case of an invasion hundreds of thousands of artillerists will rise up to face any enemy, which will turn the war into a bloody hell for the aggressor even without being masters in the sky. Is much money needed for this task? None at all, as it should have been carried out under the wise leadership of our Defence Ministers, including the politicised Mr. Hrytsenko.
Ukraine should have powerful foreign investments.
The experts in political systems of the developed European countries and the USA known what a huge part corporations and their lobbies play even on the international arena. While we are talking about abstract principles of democracy and the rest, business is silent, and the politicians are talkative and deeply concerned. As soon as we starting talking about money, business starts going to offices and the politicians start gathering an army to invade with businesslike enthusiasm.
For Ukraine to be protected, it is necessary for its fall to be detrimental to the biggest sharks in business. In other words, we have to invite transnational corporations to Ukraine, having created a maximally beneficial regime for them, to the extent of freeing them from taxes for 10 or more years (besides a real green corridor during work with the government). First, they will create jobs, which will allow to mollify the masses. Second, transnational companies are the ones who have a powerful international lobby, which allows to influence political and military processes in developed countries. It is quite unnecessary to give such subsidies to regular investors which do not have political significance. However it is compulsory to make such changes in legislation for Ukraine to become an oasis for western businesses. Only the West's financial interests will protect our country, and not the vague promises made by foreign politicians, which cannot be held responsible for their words at all.
War with Ukraine has to be unpopular among the regular Russian population. 
Insiders from the Kremlin have reported thousands of times that Putin's favourite read are closed surveys of public opinion and ratings. Despite the seeming omnipotence of the leader, in reality Putin is following the force lines of moods of the collective Sergey Yuriyevich Belyakov, which he only partially forms himself. If war with Ukraine were something incomprehensible to Belyakov, it would not have happened. Now it is obvious that Maidan's big mistake, as well as that of the following Ukrainian policies, was the usage of mottos which could have been interpreted as anti-Russian. Several fanatical marginals teased the monster, and now thousands are paying with their lives to placate it. The irresponsibility and stupidity of our provocateurs cannot be described. The famous video "We will never be brothers" is a good example: on one hand, we are asking Russia to think and not to wage war on a fraternal people, and on the other we immediately assure them that we are not brothers at all, and that they can fight against us. One would like to hope that the author of the video at least got merits from the Russian FSB, having sat next to Farion, Myroshnychenko and many other "heroes."
So, in order for war with Ukraine to be unpopular, we have to deepen cooperation with regular non-governmental organisations in Russia, with Russian media, tell more about Ukraine, explain that there is no animosity between Russians and Ukrainians, and so forth. Ukrainians not only from Eastern, but Western Ukraine as well, have to go to Russia and get acquainted with it – and show themselves in a good light on the way. In the inter-war period, there are possibilities for this (though we understand that cooperation with Ukraine for the biggest media will be suspended upon command – but such a command usually sounds right before the very war).
We don't know what our ambassadors in Russia are doing, but the establishment of friendly relations with the Russian people is a necessary condition for Ukraine's simple survival. All of the cities and villages of Russia have to know that not only Russians in Ukraine but ethnic Ukrainians are a friendly people who have a warm regard for the Russians. Only Ukraine's soft power in Russia will make Putin or his heir face the problem of unpopular war.
If we don't manage this task, our country will die not now but several years later, because the escalation of the conflict with Russia and insults thrown at simple Russians will inevitably lead to a hot war. In this war we will remain to face the Russian military machine alone (or do you steal believe in the US military jets flying out to our aid?) and we will lose if not all, then a lot.
The Russians in Ukraine have to stand for Ukraine. 
A legitimate political power which would represent the interests of Ukrainian Russians has to appear in Ukraine (so not something akin to the Party of Regions but something like the Russian block), and which would at the same time be loyal to the idea of independent Ukraine (as opposed to the Russian block, which is banned as of today). In case of war, this power will become the collective organiser of protests and a mouthpiece which will prove to the international community that Ukraine is not an anti-Russian state, the rights of Russians are maintained here at the level of those of Ukrainians. Naturally, this power cannot be fake: it has to be numerous, authoritative, and time after time it has to achieve certain success in protection of Russians' rights in Ukraine.
"A kingdom divided in itself will not do," supposed Jesus Christ, and he was not mistaken. The entry ticket to Ukraine for the Kremlin is our own weakness, contradictions and unsolved issues between the two biggest national communities: Ukrainians and Russians. Both are unsatisfied because they need guarantees of protection of their language and cultural rights. So why not add these guarantees to the Constitution? We only need to rewrite the slippery and ambiguous formulations in the Constitutions and remove various interpretations – and then everyone will be happy. Naturally, if the people are given the opportunity to participate in the process which is happening behind closed doors at the moment.
Most importantly, Ukraine has to be successful. 
A looted, sickly and poor people will never fight to retain the looting, the sickness and the poverty. On the other hand, a successful, rich and healthy people will be able to withstand the aggressor with dignity.
And the issue is not just defence money. Crowdfunding for the army and the national collection of 100 measly millions of UAH will not be needed with a strong budget which will be able to finance the renewal of the army. Our soldiers will drive super-modern tanks, military unpiloted jets will sparkle in the sky, and submarines will silently slide through the seas. But only social justice, faith in the future of the country and the satisfaction with today will make the people honestly and faithfully protect their usual peace and their Motherland when all these military mechanisms die.
Source: Petrimazepa
Translated by Mariya Shcherbinina