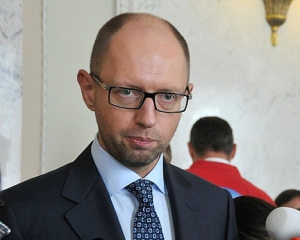 Speaking on Shuster LIVE on Friday night, Prime Minister Arseniy Yatsenyuk stated that the poverty line in Ukraine will not increase in 2014.
"We're being honest about this: we're not raising the minimum living standards this year, but we're also not cutting them. These levels will be frozen as of January 1 of this year", said Yatsenyuk.
Nevertheless, according to him, "the government has managed to leave enough funds in the budget to allow for indexation to inflation level." "In other words, the prices will be going up. The dollar's exchange rate went up against hryvnia, which means that everything will go up. We forecast inflation at the rate of 12-14%. This is consumer price increase. That is why we will index pensions and the poverty line to adjust them to inflation rate", added the Prime Minister. Yatsenyuk also reminded that the rates for gas and heat for consumers will be increasing gradually.
"In order to raise the rates to the market minimum, we must increase them by 120%", said Yatsenyuk. He then explained that the rates will be increasing by 40% per year for the first two years, and then by an additional 20% annually. "I told you before that there will certainly be no one (in this studio) applauding such decisions. But you know who will applaud them? Our children will. Our children and the history will judge us. Five years from now, we will see who was right and who was wrong", stated Yatsenyuk.
"If we lay the foundation now – which we must do – we will show, year after year, that we did not simply sign an agreement with Europe, but that we became a European country, which acts rather than talks. A country that achieves rather than strives", emphasized the Prime Minister.
Source: Ukrainska Pravda