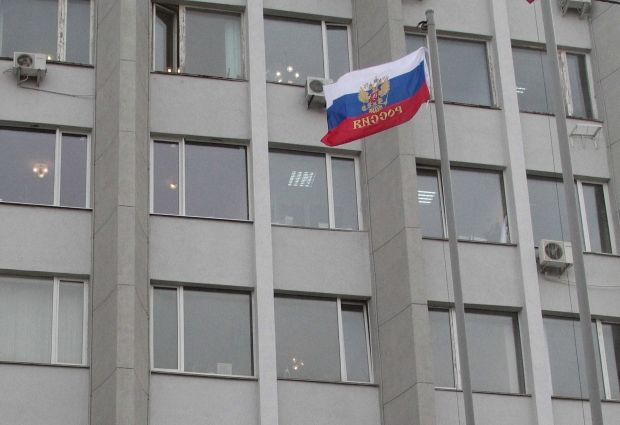 If the Russian Federation recognizes the validity of actions by the Crimean authorities regarding the nationalization of Ukrainian property in Crimea, Ukraine reserves the right to take measures to seek compensation for all losses against property that belongs to Russia and is located on Ukrainian territory and in other countries, said Ukrainian Minister of Justice Pavlo Petrenko during his press conference on March 18, reports UNIAN.
Petrenko emphasized that Ukraine will act in strict accordance with international and national laws. "If Russia recognizes the decision of Crimean authorities regarding the nationalization of our assets, we will take appropriate legal measures to protect the interests of Ukraine," he said.
As UNIAN reported earlier, on March 1, the Council of the Russian Federation unanimously adopted the proposal of Russian President Vladimir Putin to invade Ukraine. Additionally, starting on February 27, armed men without insignia began to block and seize military, border patrol, and government assets in Crimea. On March 16, the illegitimate authorities of the Autonomous Republic of Crimea conducted an illegal "referendum" and announced that almost 100% of participants voted for Crimea to join Russia. On March 17, the illegitimate parliament of Crimea met to declare the region an independent sovereign state — the Republic of Crimea — and asked the Russian Federation to include Crimea in the Russian Federation as a new entity with the status of a republic.
Furthermore, the Crimean "parliament" decided that "All activity of agencies of the Ukrainian government in Crimea is terminated and their property, funds and cash are transferred to the government agencies of the Republic of Crimea, as determined by the Government of the Republic of Crimea."
Other decisions by the "parliament" include:
"All institutions, businesses and other organizations established in Crimea by Ukraine or through the participation of Ukraine become institutions, businesses and other organizations established by the Republic of Crimea."
"The state property of Ukraine located on Crimean territory on the date of adoption of this resolution becomes the property of the Republic of Crimea."
"The property of trade unions and other civic organizations of Ukraine on the date of this resolution become the property of the chapters of the respective organizations operating in  Crimea. If such chapters do not exist, these properties become states properties of the Republic of Crimea."
On March 18, in the Kremlin, the Russian Federation signed the agreement to make Crimea and Sevastopol part of the Russian Federation. The so-called "Agreement between the Russian Federation and the Republic of Crimea about annexing  Crimea to Russia and the creation of new subjects" was signed by President Vladimir Putin and the illegitimate prime minister of Crimea Sergey Aksenov, the illegitimate head of the Verkhovna Rada of Crimea Vladimir Konstantinov and the "authorized representative" of Sevastopol Alexey Chaly.
Source: http://www.unian.ua/politics/897810-ukrajina-zalishae-za-soboyu-pravo-kompensuvati-zbitki-za-rahunok-mayna-rf.html
Translated by Anna Mostovych