Thursday, February 20, 2014, 14:01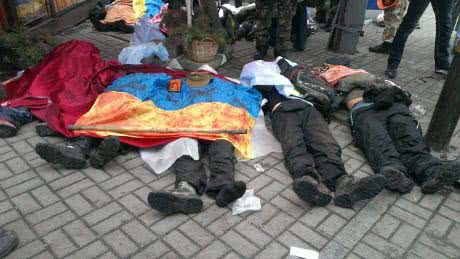 As of 11:51, at least 11 people have been killed on Independence Square (Maidan). The dead bodies are being accumulated in front of McDonald's on Khreshchatyk. Self-defence people  say snipers are entrenched on the rooftops along Kostyolna St. "Just now we witnessed how yet another man and a nurse have been shot on the neck," they said.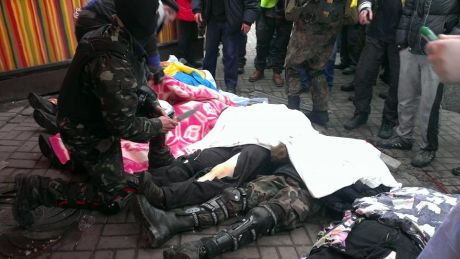 Previously, 7 dead bodes were found at Maidan Nezalezhnosti (Independence Square) near Hotel Kozatsky. They lay on the sidewalk, covered with blankets. All were middle-aged men.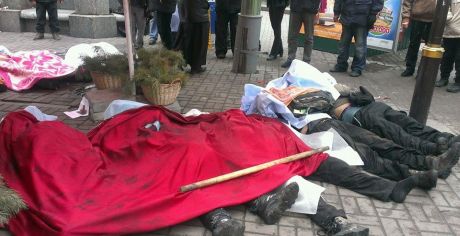 The Self-defence people say that these people were shot dead by militia "snipers" who aim for the head. "Six out of 7 deceased were shot in the neck," the Self-defense people said. The killings com after the leaders of the opposition parties and the authorities agreed to a truce on February 19.
The original news in Ukrainian: www.pravda.com.ua/news/2014/02/20/7015077/
Tags: EuroMaidan, Mortalities, News, Police, Snipers, Terror, Violence